A new season means weapon changes and adjustments that can affect the pecking order.
Check out the definitive weapon tier list for Call of Duty: Modern Warfare.
WATCH NOW: OUR GUN GUIDES DOWN BELOW TO IMPROVE YOUR MULTIPLAYER EXPERIENCE
These weapons dominate the competition, with the M4A1 being hands down the best assault rifle.
The MP5 is its next closest competitor, despite being in a different weapon category. The MP5 and M4A1 are by far the best weapon to use and are endorsed by pro players.
Season 1's new weapon the RAM-7 is definitely a cut above some of the other assault rifles, despite not being as good as the M4.
In the right circumstances, the MP7 and 725 are just as deadly. The 725 may have received a nerf since launch to bring it more in line with other weapons, but it can still dominate on small maps.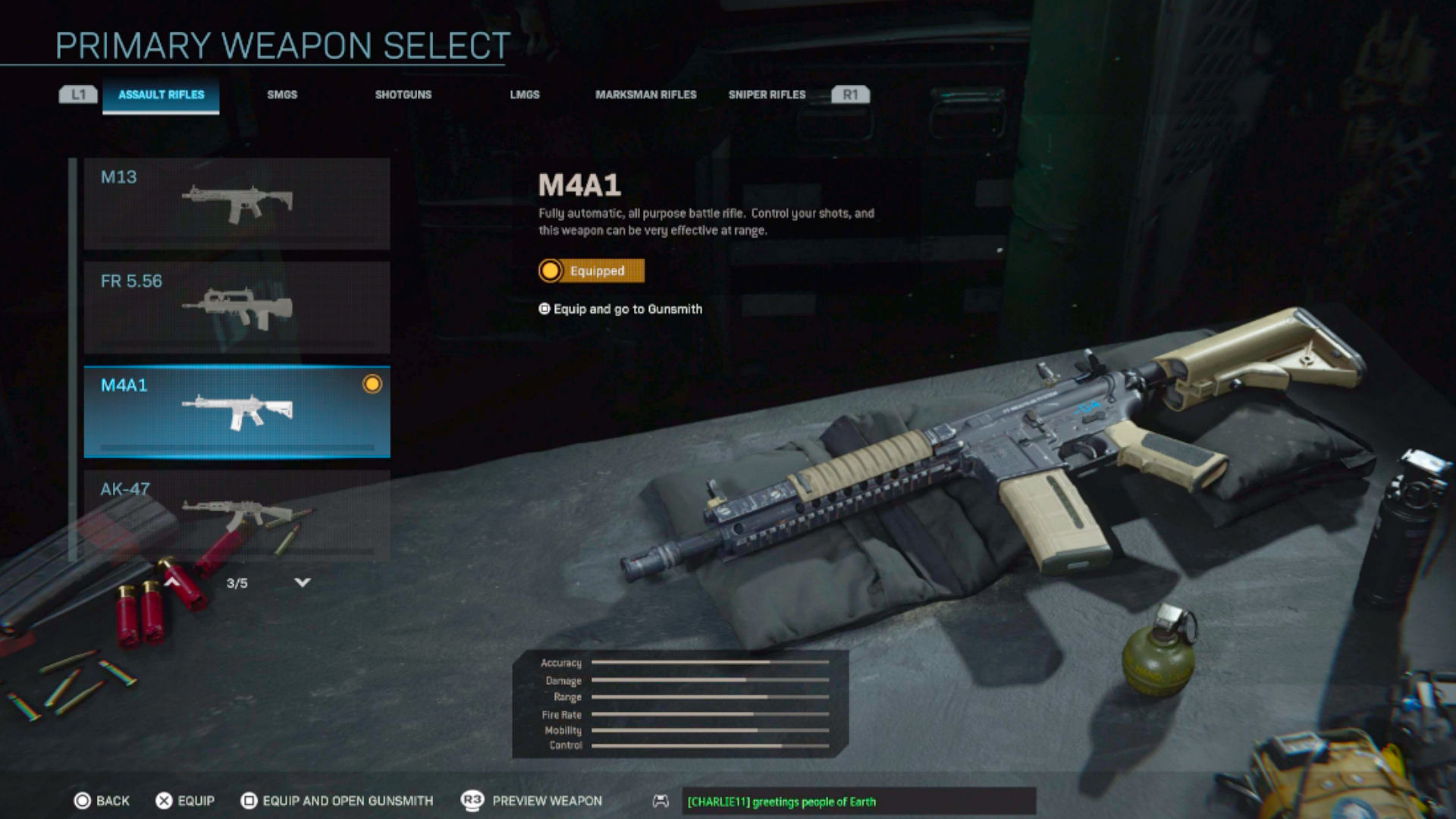 The GRAU 5.56, Season 2's latest weapon, is one of the better weapons in the game as it used the same ammo as the M4. It's adjustable and almost customisable iron sights, dependant on which barrel you choose, make it a nice weapon to use.
There are plenty of situations where the M13 and Kilo 141 are on par with the M4, but a slower fire rate puts the AR into the A tier.
It joins the MK2 Carbine, which is a guaranteed 2-hit kill when accurate and aiming at the upper body - it also received a small penetration buff recently.
With small nerfs being dealt to the M4A1, 725 and MP5, although not enough to knock them off the top spots, have brought weapons such as the PP Bizon, Kar98k, Model 680 up to the A tier.
The recent addition of the Crossbow also enters the mix.
The Striker 45 only makes it into the B tier, one of Season 2's new weapons, although a decent weapon there are far better SMGs out there.
This category is dedicated to the inconsistent weapons of Modern Warfare - sometimes they're hot and sometimes they'ree not.
The AX-50 is great for picking off enemies at long range, but it can produce hitmakers in unexpected scenarios.
It's a similar situation with the FR 5.56, sometimes you can take down an enemy with one single burst of fire but other times it takes longer.
The AUG is extremely powerful for an SMG, but the slow aim down sight (ADS) speed hinders its overall performance in close quarters combat.
Once a dominant AR on previous CoD titles, the FAL still boasts good damage statistics but a high level of recoil makes it tricky to use with minimal attachments.
Despite being semi-automatic, the low damage of the Dragunov makes it the unfavoured weapon in its class.
The SA87 LMG packs a hefty punch and a steady rate of fire but the near-uncontrollable levels of recoil make it very tricky to use.