Season 8 will likely follow a similar suit, adding plenty of new content to fit the seasonal story.
But what could this new season include and what's happening to Apex?
Here's what we know about Apex Legends Season 8.
You can read about the following topics by clicking the link:
New Weapon Charm Revealed - 11th November
A strange new weapon charm that has been listed for Season 8 has been found called the "Wally Fuse Bundle".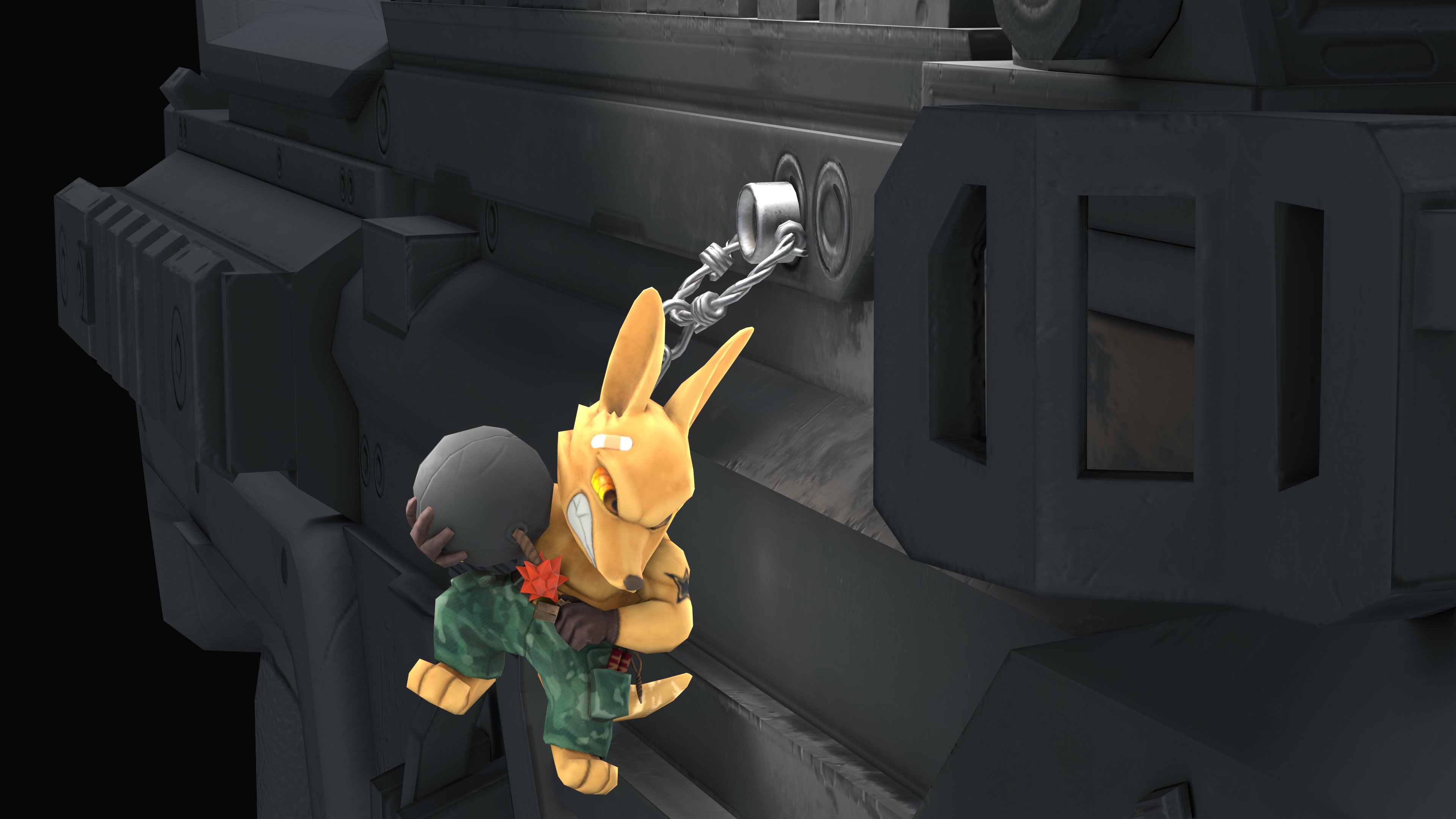 Developers Respond To Player Demands - 9th November
After multiple users online, calling out for the pace of Apex Legends content to be increased, Chad Grenier gave his response.
Read what he said right here!
When Is Season 8 Of Apex Legends?
The release date for Apex Legends Season 7 is the 1st February 2021 - this is when the current battle pass ends.
A trailer for Season 8 has yet to be released, here's what Season 7's trailers looked like.
Every Apex Legends seasonal update aims to improve the quality of gameplay and mix things up where things are getting a bit stale.
So you can expect, in addition to new content, bug fixes, legend updates and weapon balancing.
Depending on how the story unfolds, we may also see big changes to the existing maps in the game.
A new legend is synonymous with a new season and there are a number of contenders competing for the coveted position in Season 7.
A leak of future champions was discovered a few months ago.
From this, it's hard to tell exactly how each will play in the game but we do know their respective roles.
Previously leaked Valk, Ash and new names Horizon, Fuse and Husaria will fulfil Offensive positions.
Blisk and Firebug will take up Recon roles, with currently no signs of more Defence or Support characters.
So what new toys await us in Season 8? It's unknown if a new weapon will even arrive as Respawn has been inconsistent in providing a new weapon every season.
When the Season 6 update went live, new audio files were added for a Predator weapon.

There are some theories on what this mysterious weapon could be. Plenty of people are claiming they have already seen it in the Season 6 dev stream.
Apex Legends borrows plenty of weapons and ideas from the Titanfall franchise and it wouldn't be a surprise for this weapon to be a reference to the Predator Cannon in Titanfall 2.
The Predator Cannon is a rotary cannon manufactured by Lastimosa Armory employed by the Titan Legion in Titanfall 2.
Before firing, it requires a short "spin-up" time before it fires. The weapon can be used both a short and long-range, with a considerable amount of zoom being applied when aiming down sights.
When using it in long-range mode, players will deplete their magazine twice as fast, since every shot consumes two bullets. This requires careful players to manage the use of long and short-range modes for maximum benefit.
Considering the above audio files, those listed with the terms "secondshot" could imply the above factor.
The new "shelldrops" audio may suggest that it is a shotgun rather than a rifle or automatic weapon.
It is possible that the Predator is derived from the 'Avenger', a Gatling Gun weapon cut from the original Titanfall, potentially meaning that Predator is a placeholder name.
The C.A.R. also received new audio files in Season 6.
We are a bit more informed on this weapon as it is a direct lift from Titanfall.
First discovered in November 2019, this new weapon boasts "consistent recoil" meaning it could be a great starting weapon when dropping into World's Edge.
If you're familiar with this gun from Titanfall, it's a Pilot anti-personnel fully automatic submachine gun.
Its strengths are its high rate of fire and dampened recoil - making it accurate at intermediate ranges. However, it is naturally outclassed at long ranges by rifles and will likely be inferior to the already existing R-99 (R-97 in Titanfall).
It was met with mixed reactions as players didn't particularly see where it would fit into the meta and how it would compete with existing guns.
How Much Will the Season 8 Battle Pass Cost?
So far, every Battle Pass has cost 950 Apex Coins, so we assume that the Season 6 Battle Pass will cost the same, which would mean purchasing 1,000 coins from the store.
However, if you bought the Season 7 Battle Pass and don't spend any of the currency that you get when levelling, you'll most likely have enough to purchase the upcoming battle pass without spending any real money.
The premium battle pass contains 4,700 Apex Coins.
If you want to get a head start on the competition, you can buy the Battle Pass Bundle for 2,800 Apex Coins which will help you skip 25 levels off the bat.
If you don't feel like spending any money, there is a free battle pass, but it will contain far fewer rewards.
Respawn is continuing with their modified Battle Pass system, granting 100 levels of rewards.
Its content is currently unknown.
While there's no suggestion that changes will be made yet, map changes are almost always a feature in a new season.
With a new map just being released, it's unlikely another one will be added again.
While Respawn has distanced themselves regarding solos or quads, there's always the possibility these modes are added at some point in the future.