Pubg Mobile is only days away from entering Season 17!
The hit Battle Royale game is sure to add a bunch of new cosmetics and a few features when it drops.
Until then, here's everything we know about the upcoming PUBG Mobile update!
Season 17 is coming out on January 19th 2021!
This is assuming we aren't hit with any unexpected delays.
Runic Power Mode
Honor building in Metro Royale
Cheer Park Runic Power Themed Event
Power Armor Mode
Famas Rifle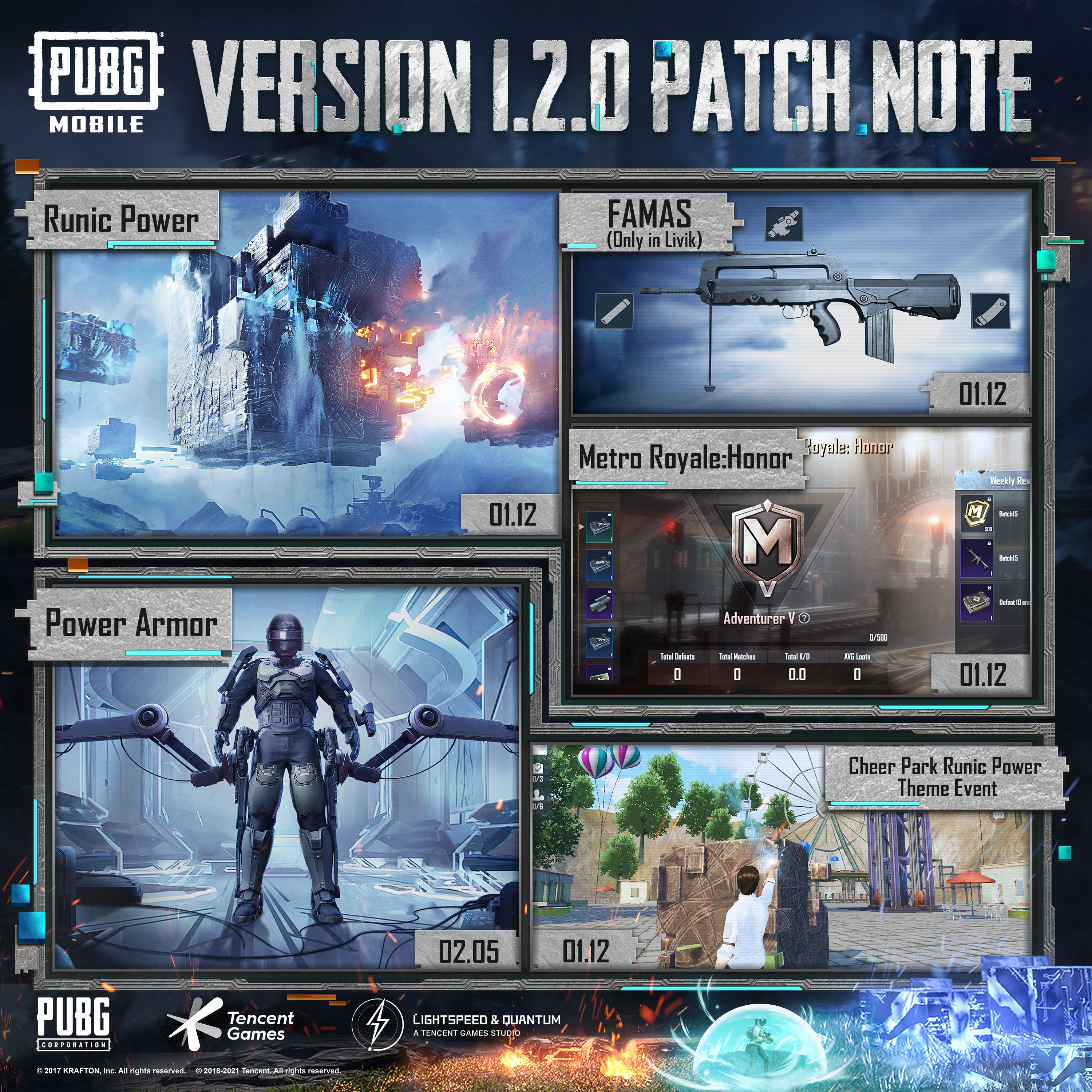 We've seen a few images floating around like the ones below, though even then it's pretty hard to tell what we could be getting in the PUBG Season 17 Royale Pass.
Ready for a game of football?
Where the past meets the future!
The latter two seem to gel into a theme more so than all three but we'll just have to wait!
When the Season 17 Royale pass releases we'll be sure to put up a breakdown of all the rewards.
Assuming the game doesn't break from its mould, the PUBG Season 7 Royale Pass should keep the same three options.
Free Pass - This is available to everyone, with opportunities to earn Royale Points by completing PUBG missions to rank up!
Elite Pass - Earn rewards faster and have the ability to complete Elite missions that help you rank up faster again!
Elite Plus Pass - On Top of everything in the Elite Pass, you get 25 ranks immediately!