COD Mobile has gone dark in Season 12 and is coming to an end very soon.
The latest season of post-launch content saw players get their hands on a new Battle Pass, new night-time maps, and so much more.
It seems this season we'll be getting a Winter theme alongside some familiar Black Ops Cold War assets.
Find out absolutely everything we know so far about Season 13!
Season 13 Battle Pass Leaks – 21st December
@CODM_murdablast on Twitter has found some new information about the season's battle pass leaks.
Check it out in the tweet below, but it looks as though Black Ops Cold War's Adler and Park are joining as character skins, while Ghost from Modern Warfare is getting a fresh new look.
There's also a new Peacekeeper MK2 assault rifle, and an EMP scorestreak.
PlayCODMobile has posted the following images of one of the new maps coming with the new season!

Battle Pass - 19th December
CODM_murdablast has posted the following image, showcasing the new Battle Pass!
New Intel - 18th December
PlayCODMobile has posted a new blog post, detailing some of the important content coming with the release of the new season next week.
Check it out here, or below are some keynotes!
Bust out your winter coat, we're heading for the snow. This season brings back two favorite Multiplayer maps, Nuketown and Raid, all decked out for winter with an abundance of snowfall and holiday surprises.
First seen in Black Ops 4, Nuketown Russia sees the classic Multiplayer map moved out of the United States and set at a nuclear testing site in snowy Chernobyl.
Take up a position between the train cars and cut down enemies running through the street, or take your chances in one of the two buildings — just watch your back lest you get rooted from your perch at the second story window. Whatever tactic you use, be prepared to engage in heated close-quarters battles that are sure to get the snow sizzling at your feet.
The holiday spirit has arrived at your favorite luxurious getaway in Holiday Raid. The mansion and grounds are covered in snow and decked with holiday cheer.
But try not to get lulled into the extravagant setting, as the competition is sure to be fierce. Is that a present under the tree or the barrel of an enemy's weapon? Lob out an explosive gift, just to be sure
The holiday spirit has arrived at your favorite luxurious getaway in Holiday Raid. The mansion and grounds are covered in snow and decked with holiday cheer.
But try not to get lulled into the extravagant setting, as the competition is sure to be fierce. Is that a present under the tree or the barrel of an enemy's weapon? Lob out an explosive gift, just to be sure.

New Multiplayer Mode – Grind
What better way to usher in the holiday cheer than with a new Multiplayer mode? First introduced in Modern Warfare, Grind combines the rules of Kill Confirmed and Hardpoint to create tactical chaos at its finest.
Confirm kills by picking up dog tags from fallen players and transport them to set locations around the map. Get taken out along the way and you'll drop all of your collected tags, so keep your head on a swivel as you race to bank your points.
Earn a New Weapon and Multiplayer Perk
Along with Winter War's new seasonal challenges, you will see some great new rewards, including a new functional weapon and a new Multiplayer perk.
Complete challenges and expect to unlock the QXR, a new SMG that's destined to shred your enemies, featuring a wide array of Gunsmith attachments to help you launch perfect close-quarters attacks.
You can also earn the new Restock perk to bombard your enemies with lethals and tacticals. Restock recharges these items over a 25-second period, including the Combat Axe for even more sick trick shots.
Rank Series 8 Rewards - 17th December
The new trailer for the next season of ranked is now live!
🏆 Get those ranks up while you can...
🔁 & prepare for them to reset for yet another new series!

❓ What is your personal best rank for both MP and BR?

✨8️⃣ Ranked Series 8 is deploying in #CODMobile in the next season launch! pic.twitter.com/JUsj7ONefu

— Call of Duty: Mobile (@PlayCODMobile) December 17, 2020
Here are all the rewards you can gain.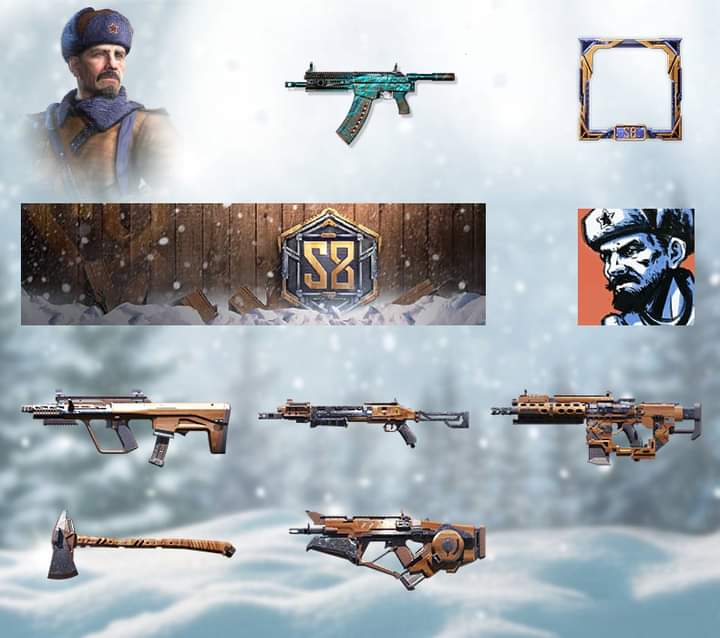 Winter War Revealed To Arrive Next Week - 16th December
@PlayCODMobile has confirmed that "Season 13 is launching in #CODMobile early next week!"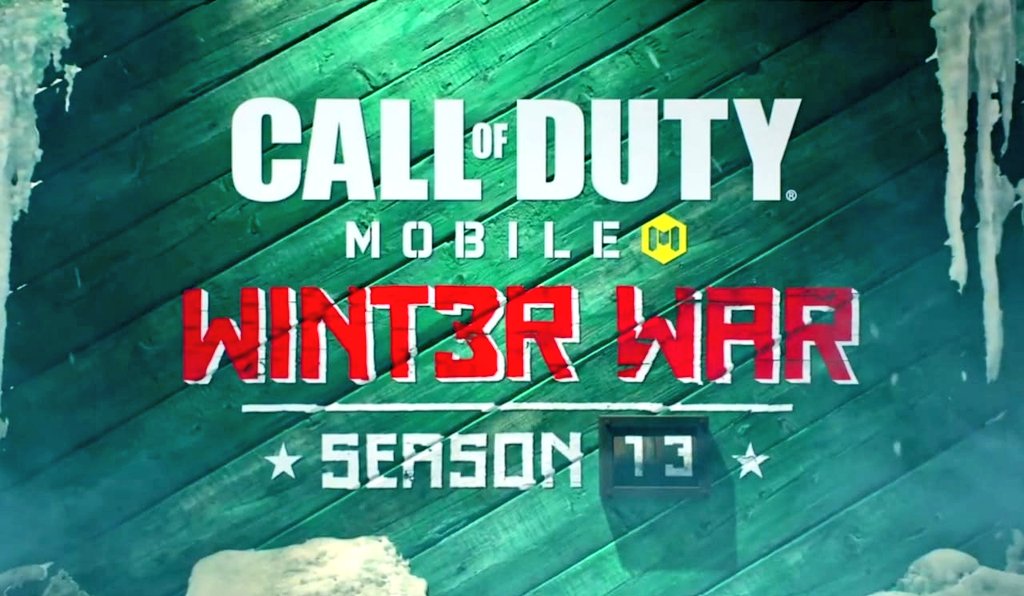 Like previous seasons, Activision has confirmed that there will be a Season 13 test server that will go live before the new season begins.
The inclusion of a test server will enable the developer to acquire information on any potential bugs that may arise before the new season goes live in December.
Season 13 will be the final season of 2020, and also the first season of 2021 as it will run throughout the month of January.
Season 12 kicked off on November 10th, and if we base the start of the next season off when the current Battle Pass expires, Season 13 will begin on December 22nd.
CODM_murdablast has posted on Twitter that a snow iteration of Raid will be coming with the new season!
As Black Ops Cold War prepares to enter its first season of post-launch content, there may be a chance of multiplayer map Miami arriving in Season 13.
The outline of the map was spotted in the background of a recent Credit Store Update post.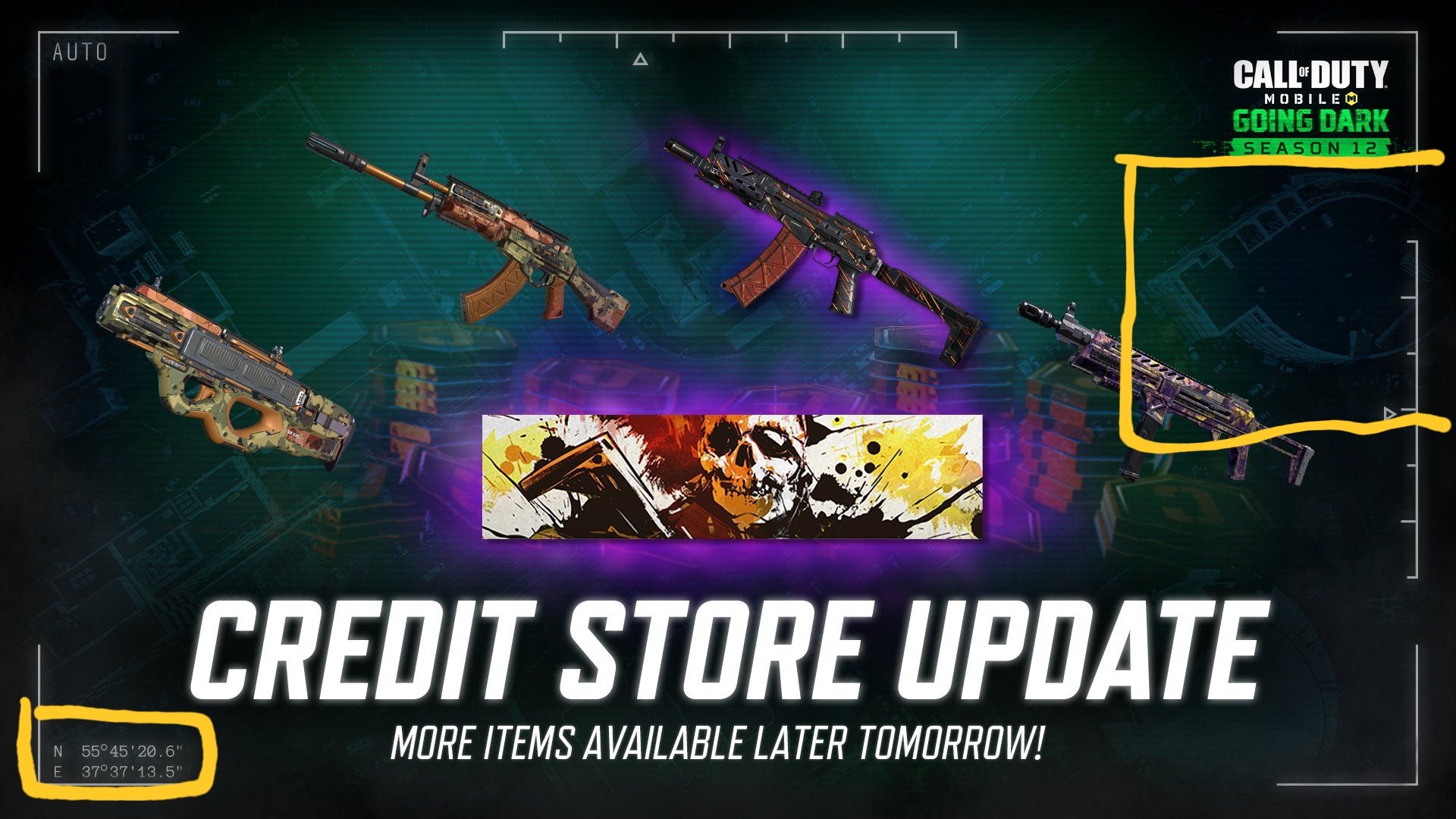 If true, Miami will be the first Black Ops Cold War map to arrive in COD Mobile.
Along with Nuketown, new maps are also likely to be making an appearance.
Eagle-eyed players have spotted multiplayer map Oasis in a Chinese trailer. Could it be arriving in the new season?
Update - December 4th: Nuketown Confirmed
As we move closer to the launch of Season 13, it appears that Nuketown will be arriving in the new season.
According to @CODM_Updates, Nuketown from Black Ops 4 will be launching as part of the new season of content.
Original Article - November 27th
After the release of Nuketown '84 on Black Ops Cold War, it appears that the classic Black Ops map will be arriving to COD Mobile as part of the new season!
The map has become a Call of Duty classic throughout its time on consoles, and it will be a great addition to the ever-expanding COD Mobile map pool.
Players will be able to get a first look of Nuketown in COD Mobile on November 28th.
New Operator skins have been discovered.
Skins for Adler and Park from Black Ops Cold War have been found alongside a wintery version of Ghost and Golem.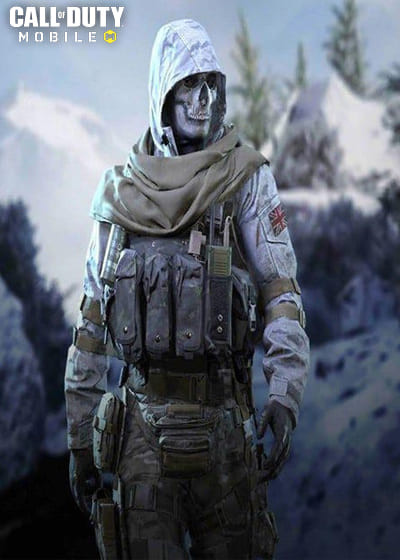 As always, the start of a brand-new season means a brand-new Battle Pass will be available for players to unlock a wide variety of rewards.
It's more than likely that there will be new Epic characters to unlock along with new weapons, cosmetic items, and more.
Zombies was removed from COD Mobile all the way back in Season 4.
Some players thought that the mode would return to coincide with the release of Black Ops Cold War in Season 12 but nothing ever materialised.
Interest in COD Zombies has never been higher, will Activision acknowledge this and reintroduce Zombies back to the COD Mobile universe?!
Gravity Vortex Gun - Operator Skill
A brand-new Operator Skill has been found within the Test Server for Season 13!
The Gravity Vortex Gun first appeared on Infinity Warfare and has now made its way to COD Mobile.
The skill enabled players to fire a vortex of gravity ahead of them, sucking nearby opponents towards it before exploding and dealing a wealth of damage.
A new piece of tactical equipment has been discovered.
The Gas Grenade will omit a cloud of gas dealing gradual damage to any opponent that walks near it, weakening them enough to make them easy pickings.
The grenade will be available once Season 13 begins.
A brand-new Completionist camo is arriving as part of Season 13.
The Diamond camo has been a staple of console Call of Duty for years and the new season will mark its first appearance on COD Mobile.
In order to unlock it, you have to earn Gold camo with every single weapon in a particular category.
Here's a taste of what it looks like!
As of writing (November 26th) there have been no indications as to which pieces of weaponry will be added to the COD Mobile weapon arsenal.
Typically, the beginning of a new season will introduce at least two new weapons but at the moment, it's not clear as to which weapons will be added.
The official COD Mobile Twitter account has teased a second weapon that is arriving as part of Season 13.
The image is of the MP7 sub-machine gun, a classic weapon from previous titles and arguably one of the most consistent in its category.
PlayCODMobile has teased a new weapon coming with Season 13.