Apex Legends Horizon Confirmed For Season 7 - Respawn has now confirmed the details surrounding Apex Legends Season 7 and the games next legend, Horizon.
The latest addition to the all-star cast is the Scottish astronaut that brings some out of this world features.
So who is she and what will she bring to the table?
Horizon will be available on the 4th November with the launch of the new season.
The new legend will be free to everyone.
Here are Horizon's abilities:
Passive: Spacewalk - Increase air control and reduce fall impacts with Horizon's custom spacesuit.
Tactical: Gravity Lift - Reverse the flow of gravity, lifting players upward and boosting them outward when they exit.
Ultimate: Blackhole - Deploy NEWT to create a micro black hole that sucks in nearby Legends.
Meet Horizon! She's the newest Legend, a brilliant scientist, and a master of gravity manipulation. She has a deep connection to the new arena and motivation that will tug at your heartstrings.
Horizon's custom spacesuit allows her to fall from great heights and control her movements in the air.
Using her custom technology, she can use gravity lifts to give her team a vertical boost, and she can even deploy NEWT (her small robot named after her son, Newton) to drop a micro black hole that pulls opponents into the centre for some serious crowd control.
As per the team at Respawn, Horizon is "A brilliant astrophysicist who escaped a black hole and aims to use her newfound mastery of gravity to keep a promise."
The introduction to the latest stories from the outlands trailer (below) also gives a bit more insight into the character and her backstory.
"Nearly a century ago, Dr. Mary Somers was hired to solve a cataclysmic energy crisis. Her search for answers would take her to the edge of the universe. Before Mary left Olympus, she promised her son she'd return. But was it a promise she'd be able to keep?"
So far, nothing else has been mentioned about the character or her abilities.
However, based on the trailer, prior rumours of a repulsor weapon that "Displaces / Elevates players near the point of contact" and an ultimate ability that creates a black hole, looks pretty on the money.
Horizon Leaks - How The Legend Came To Be
A new icon has appeared for the legend Horizon, after the Aftermarket patch went live.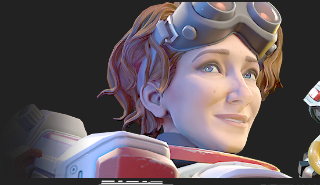 An early look at Horizon's finisher:
The above image matches the icon of the legend in the fourth row, second from the left.
While it was tough to transcribe the text with it being so blurry, the text very much looks like 'Horizon'.
Meaning there's a possibility they are completely separate, or could this be on purpose to mislead fans?
New teaser videos have also popped up that suggest she will be involved in challenges.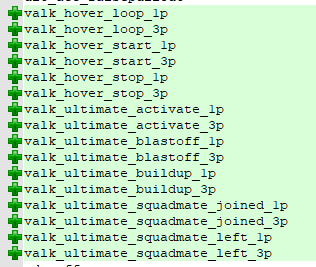 In a past image from Respawn, it shows past legends that have already released and potential future characters.
Here are her speculated abilities according to Shrugtal:
Passive - Soft Landing: Avoid fall stuns and gain some beneficial buff on landing.
Tactical - Repulsor: Displaces / Elevates players near point of contact.
Ultimate - Black Hole: Sucks in and damages nearby enemies.