After the integration of Black Ops Cold War into the popular battle royale, the somewhat stable metagame underwent drastic change thanks to the additions of the MAC-10, Diamatti, and most notably, the DMR 14 tactical rifle.
In recent weeks, the DMR 14 has dominated the metagame thanks to its extremely high damage output and minimal drop-off at longer distances.
Despite being the best weapon to use by some margin, the majority of the Warzone community deemed the rifle as overpowered and have been pleading with developer Raven Software for it to receive a nerf.
On January 5th, Raven Software confirmed that a weapon balancing update is coming soon, much to the delight of players. With the DMR in line for an impending nerf, what are the best Warzone classes to use?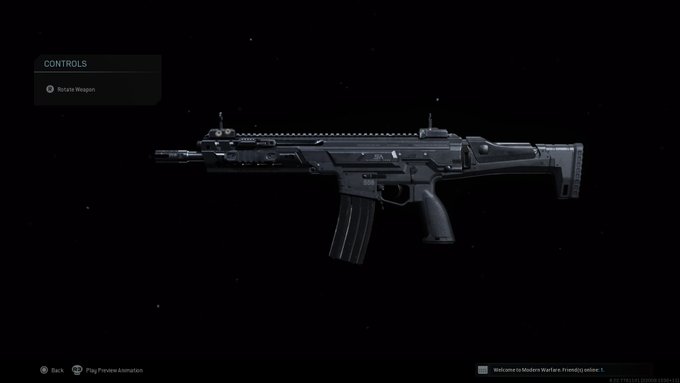 Monolithic Suppressor (Muzzle)
Singuard Arms 19.8" Prowler (Barrel)
VLK 3.0x Optic (Optic)
50 Round Mags (Ammunition)
Commando Foregrip (Underbarrel)
Prior to the DMR being introduced, the Kilo 141 assault rifle was a popular weapon to select before dropping into battle.
With this set of attachments equipped, it's extremely easy to score plenty of kills during a match.
Agency Suppressor (Muzzle)
13.7" Takedown (Barrel)
Quickdot LED (Optic)
STANAG 60 Rnd (Ammunition)
Field Agent Grip (Underbarrel)
Having been added as part of the Black Ops Cold War integration alongside the DMR, the XM4 is a viable alternative to use.
This particular combination of attachments extends the damage range, making it a solid weapon to use in mid to long-distance engagements.
Monolithic Suppressor (Muzzle)
Tempus 26.4" Archangel (Barrel)
Tac Laser (Laser)
60 Round Mags (Ammunition)
Commando Foregrip (Underbarrel)
In previous seasons, the Grau 5.56 has been one of the strongest assault rifles to use in all manner of scenarios.
With this attachment combination, the DMR domination will feel like a lifetime ago as players return to what was arguably the best assault rifle to use in Warzone.