Immortals Fenyx Rising, Ubisoft's latest in a long lineage of open-world titles, was praised as one of the best titles from the developers in 2020.
The game has been widely popular in recent weeks, as a lot of players are picking it up over the holiday season.
Now, Ubisoft is rolling out some DLC this month for the game!
Here's everything you need to know.
Click the link below for the latest information
Release Date
Story
What's New
Price
Season Pass
Trophies And Achievements
DLC 2 & 3
According to Twitter user PlaystationSize, the expected release date of the DLC is January 21st, 2021.
According to this account, this information comes from the Nintendo eShop.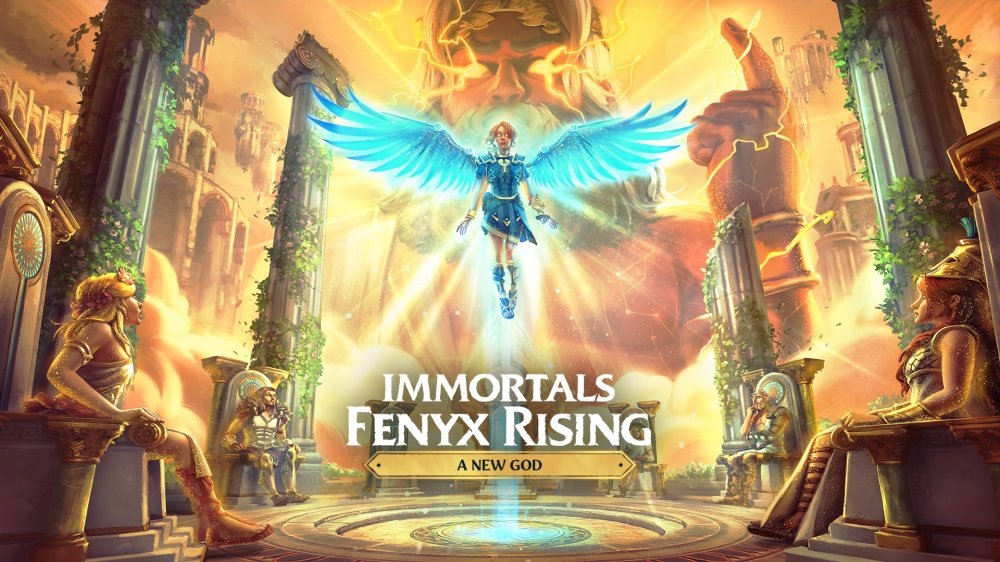 In A New God, players will play as Fenyx, an try to overcome the trials of the gods of Olympos to join the Greek Pantheon and fulfil your destiny.
PlaystationSize also tweeted out there appears to be a set of trophies coming to the game when this DLC releases!
During a YouTube video posted in November of 2020, the developers talked about some of the content they have planned for post-release.
During this video, they note that one of the DLC's has the main character taking a visit back to Rome, so we can expect this will be the plot of the first one.
As of now, we do not know how much the DLC is going to cost players.
But, the DLC is free to Season Pass Users - this costs £33.99 (working out at £11.33 per DLC).
"A New God": As Fenyx, overcome the trials of the gods of Olympos to join the Greek Pantheon and fulfil your destiny.
• "Myths of the Eastern Realm": Play a brand new story inspired by Chinese mythology, where you'll encounter new gods and fight exotic monsters in a distant land, as a new hero.
• "The Lost Gods": Experience a new brawler-style of combat in a top-down view! Meet a new hero embarking on an epic adventure to reunite the Greek gods.
You'll also receive the bonus quest - "When the Road Gets Rocky" - and earn dedicated in-game rewards.
Trophies And Achievements
New Trophies are available with this new DLC:
Better Luck Next Time - Fail the Initiation trial
Putting In Overtime - Complete the secret trial
Overblessed - Acquire all blessings
Tested and Approved - Earn your promotion
Wardrobe Warrior - Find every piece of gear
Zoomies - Master the art of fast transportation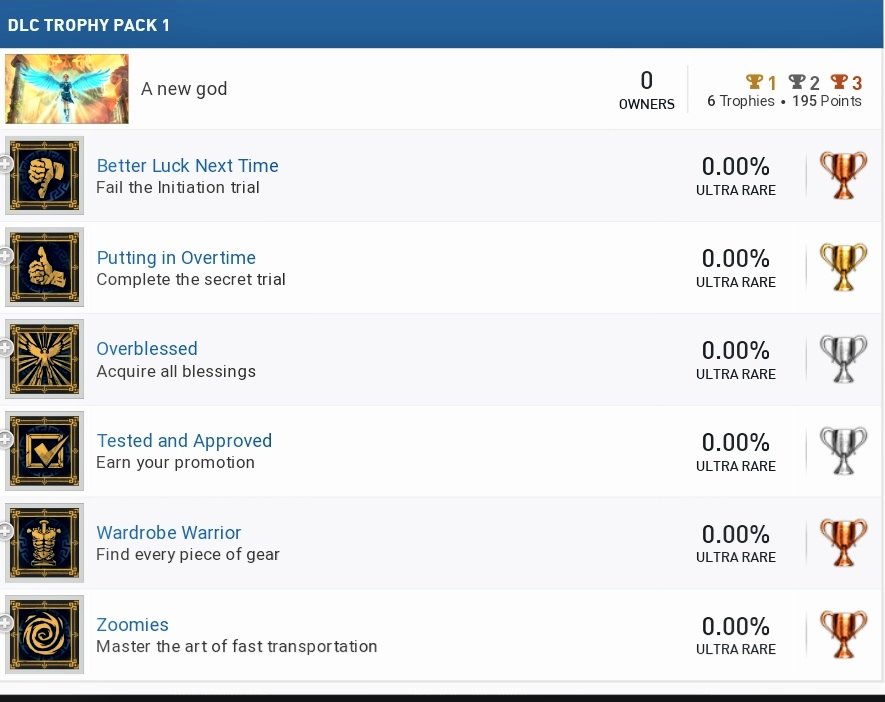 There are also two other pieces of DLC to arrive later in the year.
Myths of the Eastern Realm (DLC 2)
The Lost Gods (DLC 3)
Interestingly, DLC 3 is listed to arrive on the 25th February 2021 and DLC 2 is coming on the 1st April 2021.