Cyberpunk 2077 is set to receive its first free DLC in early 2021.
We may not know a lot about its exact release date or content right now, but that won't stop our speculation on what could be coming to Night City!
Here's everything we know, and what we think might come to Cyberpunk 2077 as DLC.
Click the links below to read about Cyberpunk 2077's DLC:
DLC Delayed - 13th January
DLC 1 has been delayed to the second half of 2021!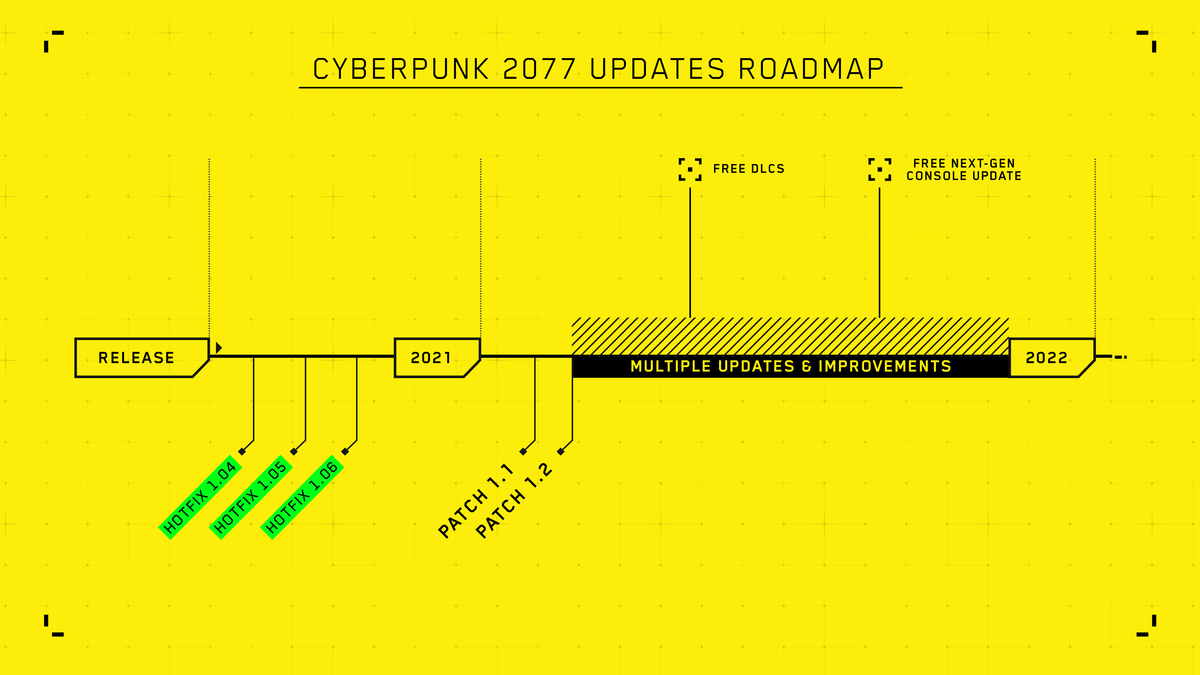 It appears a new image posted by Nichegamer has noted that the first DLC for Cyberpunk 2077 will release in 'Early 2021'.
Cyberpunk 2077 has a few bugs left to be sorted, and while free content would be awesome, CD Projekt Red would be smart to get their game up to playable on current-gen consoles before adding more content in!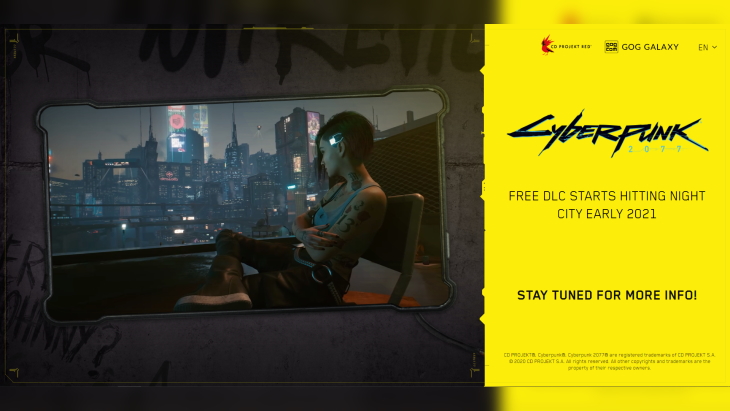 We don't expect this to be Blood and Wine levels, especially not at this early stage, but we would like to see a few additions for sure!
Based on the earliest DLC content for The Witcher we'd expect a few additions:
Alternate NPC Costumes: This was used in The Witcher to bring characters like Triss, Yenifer and Ciri different outfit options. While only a small addition, some customisation could be fun.
Vehicle Customisation: Again, another small update, but one we'd certainly love! The ability to tune up your car, or even just paint it a different colour would be awesome!
New Quests: Of course we'd expect a few new quests to pop up, but what kind? Well, being able to explore more with your close allies could be a good one! Perhaps followup quests with characters from throughout the story and from previous side jobs could be fun. We'd also like to see a few more romance options pop up. In a city as big as Night City, we'd expect our dating pool to be a little larger than it currently is.
New Weapons And Items: Either granted through quests or crafting, we'd love to see some new guns added. Our primary choice would be a Skippy V2.0, which players could earn after they've given the gun back to its rightful owner.
Transmog: Given how important style is in any game, we'd also like to able to have the stats of a new item, but look like we're wearing a different one. How and why games don't already launch with these features is beyond us!
And for now, that's all we can think of.
As we get a better idea of what the DLC will be like, we'll try to fine-tune our speculation!
The official website for the Cyberpunk DLC can be found here.
So far, nothing of note as far as we can tell, but as CD Projekt Red release information, we'll sure it'll update and we'll update this page too.
So far no leaks, but if we find any we'll be sure to add them to this page and keep you in the know!