Winterfest 2020 has arrived and with it is a whole slew of Holiday-themed updates arriving in Fortnite.
Snowy is covering more parts of the map, Holiday Tree have been decorated and importantly a new questline has dropped!
If you want to beat all of the Operation Snowdown quests and unlock the Snowmando skin, we're here to help you out.
Here we'll explain where you can find Nutcracker Statues so you can give them a taste of their own medicine and destroy them!
We hope this guide helps!
When Does This Challenge Release?
This challenge is coming out today, at the time of writing that's December 21!
So get cracking those Nutcrackers!
Where Are The Nutcracker Statues?
Nutcracker Statues are spawning all over the map, you can find them at Snowmando Outposts and at POIs, but rather than give you a map to all of them, we'll just highlight the best landing spot!
You can find three Nutcracker Statues on display in Retail Row, on the West side of the Named Location.
It's the Holiday-themed shop between the two with a giant fish on and the bookshop.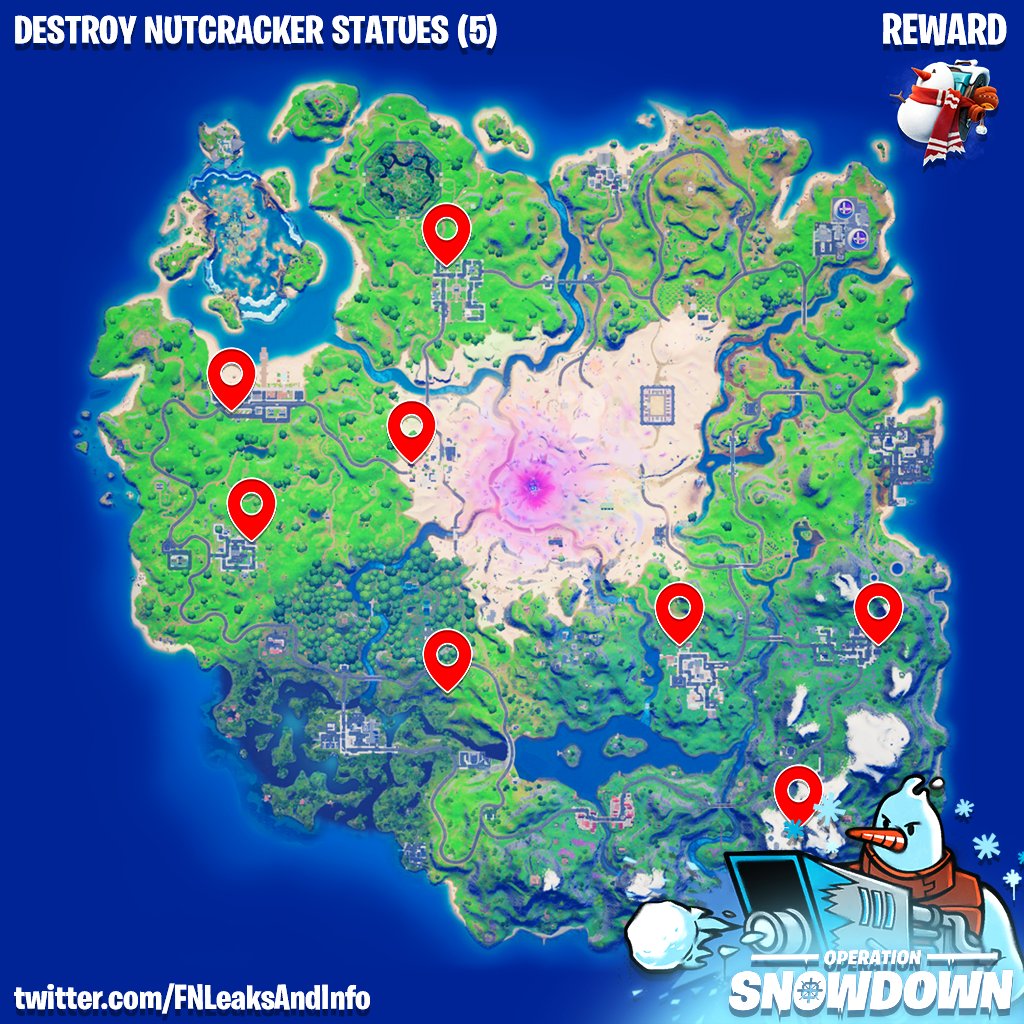 You can see the first on display in the window, and the second is right behind it!
The third Nutcracker is inside, just off to the left from the image above.
Our advice would be to destroy these three, respawn and repeat!
It may take you a few attempts, but a couple of pickaxe swings should do it.
If you do want a whole map of them all, here are the locations you can find them courtesy of @FNLeaksAndInfo.
And there you have it, that's how you destroy Nutcracker Statues!
The Nut Statues will be exceptionally grateful for your work.
Now that you've finished this quest, be sure to check out our other guides here.