Black Ops Cold War Zombies marks the start of a new storyline which looks to uncover some of the secrets behind Dr. Vogel's mysterious experiments that took place during World War 2.
While the main Easter Egg quest for Die Maschine was solved quickly, there are still many secrets and strange happenings taking place within the map.
With new intel appearing in time for the launch of Season One on December 16th, some major developments in the Dark Aether could be on the horizon.
Here's everything you need to know about the second Great War.
The Great War In COD Zombies
During the original Aether storyline, the Great War saw the primordial races of the Keepers and Apothicons fight on Earth.
The Keepers were assisted by Richtofen, Nikolai, Dempsey, and Takeo alongside the Knights Templar and the kingdom of the Wolf King.
Once the war between the two factions had concluded, Primis disappeared, bringing an end to the story that had spanned three Black Ops titles.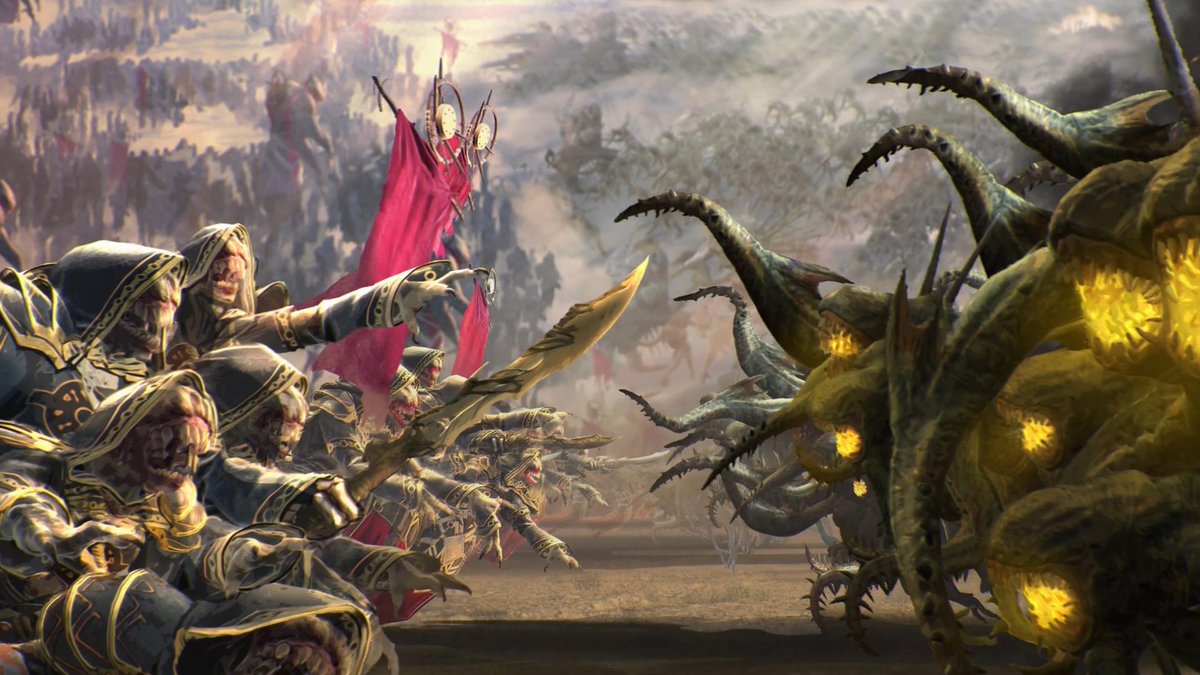 According to notable Call of Duty leaker TheGamingRevolution, there is a chance that there could be another Great War on the way.
In his December 14th upload, TGR says that a number of different factions are beginning to form within the Dark Aether, suggesting that the forming factions are beginning to fight amongst each other, laying down the foundations for another almighty battle.
To bolster this theory further, a new piece of intel has been discovered. The document reveals that The Stranger has "learned of a powerful overlord", stating that it is clear that they fight amongst themselves, suggesting that there is some sort of internal power struggle going on between the controllers of the undead.
TGR then implies that there could be several factions being formed within the Dark Aether thanks to some overlords deciding to follow "The Acursed One" and some deciding to rebel.
Known as Elder Gods, these creatures can be heard and even seen at various points in Die Maschine. When inside the particle accelerator, loud footsteps on the roof can be heard and within the Dark Aether forest, you can even get up close and personal.
If there is some sort of war building, it is likely that it will be the conclusion of the Dark Aether storyline which may even take place in Treyarch's next Call of Duty title. We will have to wait and see what happens in the rest of the story to uncover more details.