Ranked play has often been a hot topic of discussion within the Call of Duty community.
When Modern Warfare released in time for the inaugural season of the Call of Duty League (CDL), many players thought that Infinity Ward would implement a ranked playlist but were left disappointed as no playlist ever materialised.
Now Treyarch are back in charge, and with the release of Black Ops Cold War on the horizon, fans of competitive CoD are hoping some form of competitive playlist will be included in the new game.
Here's what we know about ranked play in Black Ops Cold War.
Update - January 15th - League Play Arriving In Season One
On January 15th, Treyarch unveiled the Season One Reloaded roadmap, revealing that League Play will be arriving at some point during Season One!
An exact release date was not confirmed but with just a few more weeks until the start of Season Two, League Play is just around the corner.
THAT'S RANK: Black Ops 4 was the last COD to feature a dedicated competitive playlist
According to reliable leaker @ModernWarzone, Treyarch has put more thought and time into creating competitive playlists and game modes for Black Ops Cold War.
Treyarch has often spearheaded Call of Duty esports into the right direction and after the disappointment of Modern Warfare as a competitive title, it's likely Treyarch will be doing their best to make competitive Black Ops Cold War one of the very best competitive titles.
Will Ranked Play Be Included At Launch?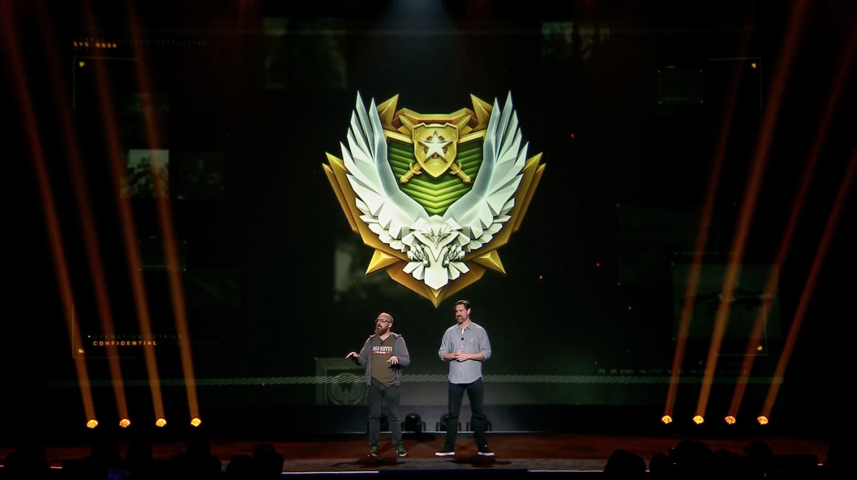 READY FOR LAUNCH: Will it arrive on launch day or be added later on?
As of writing, it is unclear there is no ranked or league play at launch but it's almost a guarantee it's coming soon.
As pointed out by @TheGhostOfMW2, this calling card challenge mentions 'League Play'.
Not to mention that Treyarch has allowed several professional players and prominent figures in CoD esports to get their hands on an early build of Black Ops Cold War, there is a high chance that the developer is going to include some form of support for the competitive community.
With the worldwide multiplayer reveal taking place on September 9th, we may get some details as to what Treyarch has in store for competitive CoD but as of right now, it's too early to tell whether rank play will be included at launch.
Improvements on Black Ops 4
NOTHING IS PERFECT: It was better than nothing, but there was a lot to improve upon
First seen on World War 2, an MMR system was used to determine where players were placed after a total of ten placement matches.
Once players scored a certain amount of MMR, they would progress into the bottom of the next rank. It's a perfect way of enabling players to progress through the ranks.
2) A Clear Ranking Structure
Black Ops 4 wasn't the easiest structure to understand in comparison to previously ranked playlists.
A structure starting from Iron going all the way up to Top 500 could be the best-ranking structure that a Call of Duty title has ever seen. Perhaps CDL teams could scout new talent from the players that reach top 500 in ranked play?
It's no secret that the ruleset for competitive Call of Duty can change on a regular basis. Throughout the Modern Warfare season, there were changes to restrictions and in-game settings on what seemed like a daily basis, but Infinity Ward were incredibly slow to implement the changes into the game.
In order for Black Ops Cold War ranked play to be successful, Treyarch needs to act fast when a rule change comes into play. Updating the rules within the game a few hours after an attachment has been restricted or some new in-game settings have been introduced keeps the playing field exactly the same as what the pros are using.
Perfect for those wanting their fix of competitive action.