Fortnite's latest season is packed full of fantastic Marvel Comics-themed content.
One way to effortlessly collect XP, is doing just that, collect XP coins!
These XP coins offer a boost to your overall XP and are scattered across the map.
Fortnite Chapter 2 Season 4 Week 3 XP Coin Locations
@HYPEX has leaked the locations of this upcoming weeks XP Coins.
2 x Purple Coins
3 x Blue Coins
4 x Green Coins
1 x Gold Coin
Purple coins dish out 10,000 XP, Blue coins award 6,500 XP, Green coins grant 5,000 XP and Gold coins drop 15,000 XP.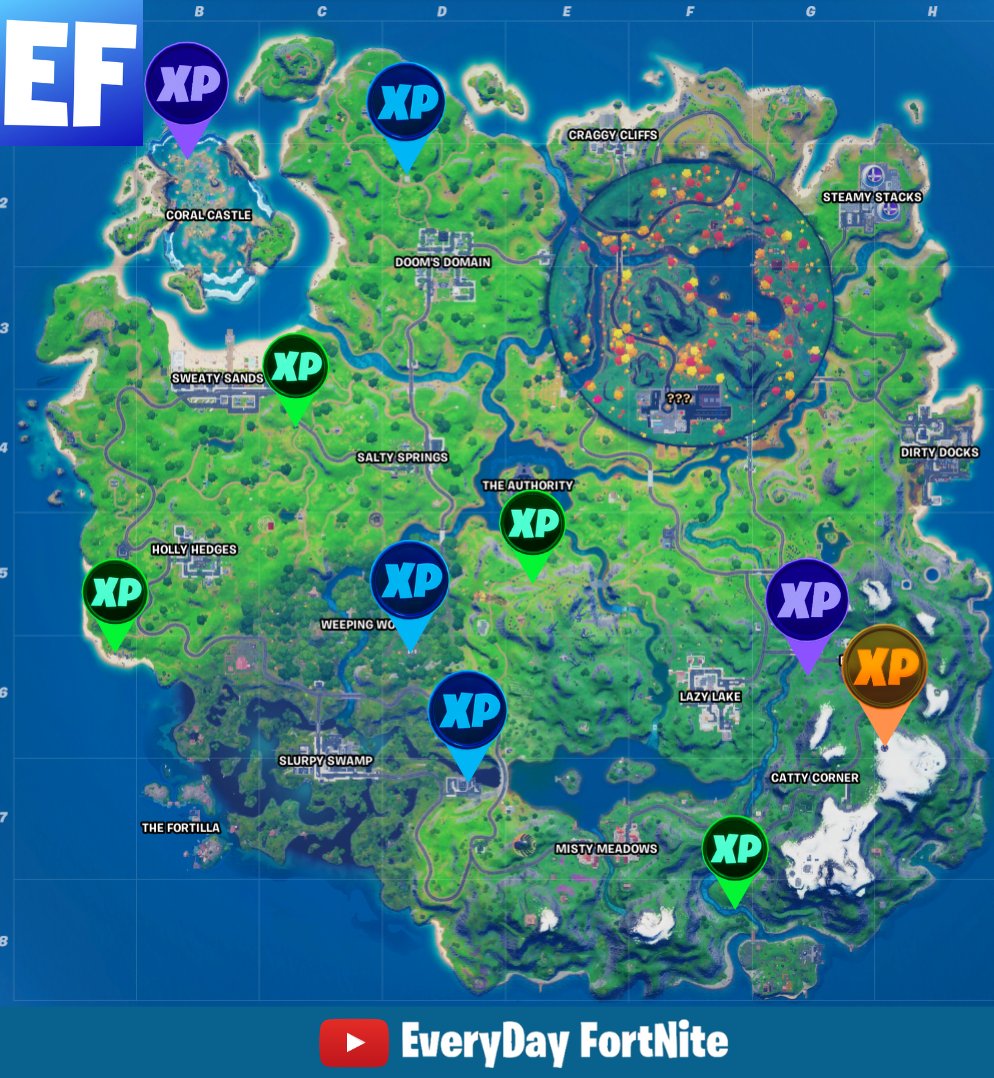 In total, there is 74,500 XP up for grabs JUST for playing the game.
The best thing to do is load into team rumble games to be able to collect a number of these quickly.