As more and more details about the new game appear on what seems to be a daily basis, Call of Duty fans are patiently waiting September 9th, the date of the worldwide multiplayer reveal for Black Ops Cold War.
With the Open Beta scheduled to go live in October, there may be opportunities for players to get a chance to get hands-on with the game BEFORE the beta goes live.
In this guide, find out how to play the game early and how to make sure you're ready for the full release in November.
How To Play The Game Early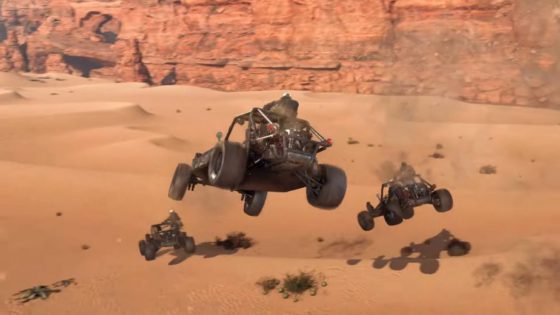 BACK IN BLACK: Players are already playing Black Ops Cold War
The closed alpha for Black Ops Cold War appears to be taking place right now! With plenty of pro players and popular content creators testing out several new features of the game, including new game mode VIP, a new create-a-class system, and a new weapon arsenal featuring some iconic Black Ops Weapons.
For those looking to get an invitation to participate in the alpha, keep your eyes peeled on your emails and you may be one of the lucky few!
For those that don't manage to get an invitation to the alpha, there is still one more opportunity to jump into the multiplayer action before the November 13th release date.
The Open Beta is a chance for everyone to play Black Ops Cold War before its full release. The beta often offers the player a small slice of the full multiplayer experience and provides the developers essential feedback on what needs to be tweaked ahead of release.
There are a number of ways to access the beta. The first is to pre-order any of the three digital editions of Black Ops Cold War. This will give you access to the beta when it goes live. The second way is to get lucky from a giveaway. Securing a code this way means you don't have to part ways with your hard-earned cash and pre-order the game.
How To Access Black Ops Cold War Before Launch
Early Pre-Load: Load the game early to avoid lengthy download times!
There's nothing worse than receiving your copy of the game and waiting hours for it to download and copy onto your console. There is a way of avoiding those pesky download times, meaning you can load straight into the game when it launches.
By pre-ordering the game digitally, you can pre-load the game so it is ready to go as soon as the clock strikes midnight.
In order to start the pre-load, pre-order the game through the in-game store or the console stores and a few weeks before the release of the game, the game should begin to download so it's ready to play as soon as November 13th comes around!