After a massive Easter-egg hunt, Activision has announced Call of Duty Black Ops: Cold War. It's being developed by longtime Black Ops developer Treyarch and fellow Activision studio Raven Software (Quake 4, Jedi Knight II: Jedi Outcast).
The game's setting and story, naturally, will be based on the events of the real-world Cold War.
First Screenshots - 26th August
Pre-orders are now live across all platforms and players can take a look at the first few screenshots that accompany it featuring Frank Woods.
The price breakdowns are as follows:
Playlist Update Will Arrive In 30 Mintes - 26th August
Call of Duty has confirmed a playlist update will arrive at 6.30pm BST/10.30am PT
Black Ops: Cold War Reveal Date
At the end of the first teaser, Activision announced that the world reveal of Black Ops: Cold War would take place on Wednesday, August 26.
Black Ops: Cold War Reveal Time
The live reveal takes place on the 26th August at the following times:
10:30AM PT
1:30PM ET
6:30PM BST
7:30PM CEST
This is expected to somehow take place, in-game, on Warzone's Verdansk map. Maybe the trailer will be shown in the stadium? We should know more very soon.
While the majority of the trailer will be campaign-based and likely to feature plenty of cutscenes, it has been rumoured that a few seconds of multiplayer will be revealed.
You can watch the live reveal for yourself in Warzone - it's been confirmed by @CODTracker that a new playlist will be created for it.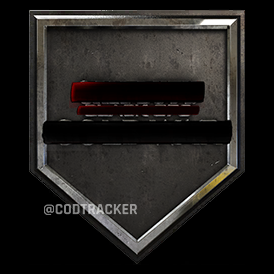 We advise being online at least 30 minutes prior to ensure you get in without any issues.
After Fortnite's world map got devoured by a black hole and Destiny 2 blew up a sun-killing superweapon in the skies above the social hub, things could get interesting when this reveal event kicks off.
Black Ops: Cold War is set to launch in 2020.
Companion App Confirms Reveal
As noted by CharlieIntel, the official Call of Duty Companion App has reinsured fans that a worldwide reveal is coming later this week.
"Witness the first official trailer" is what players can see when they load up the app!