Alongside the new maps, a new 3v3 game mode will be releasing on Modern Warfare.
Here is what is coming to Modern Warfare and Warzone this week.
Hardhat 24/7 - Get familiar with the Hardhat as it returns to Modern Warfare.
Clean Up on Aisle 9 - A brand-new 3v3 playlist hosting TDM, Kill Confirmed, Grind and Domination.
Filled with a perfect mix of close-quarters action and long sightlines, Hardhat makes its way to Modern Warfare. The Modern Warfare 3 map often features plenty of action so jump into the 24/7 playlist to re-experience the map or learn the basics for the very first time.
Aisle 9 is the latest map to be added into the Gunfight map pool. The map can also be played in the "Clean Up on Aisle 9" playlist which plays host to some frantic 3v3 action across a variety of game modes.
The "Ghost Pack Contingency" bundle is the latest cosmetics bundle to arrive in the store. Alongside a classic Ghost Operator skin, there is a new Legendary Assault Rifle blueprint that can be earned.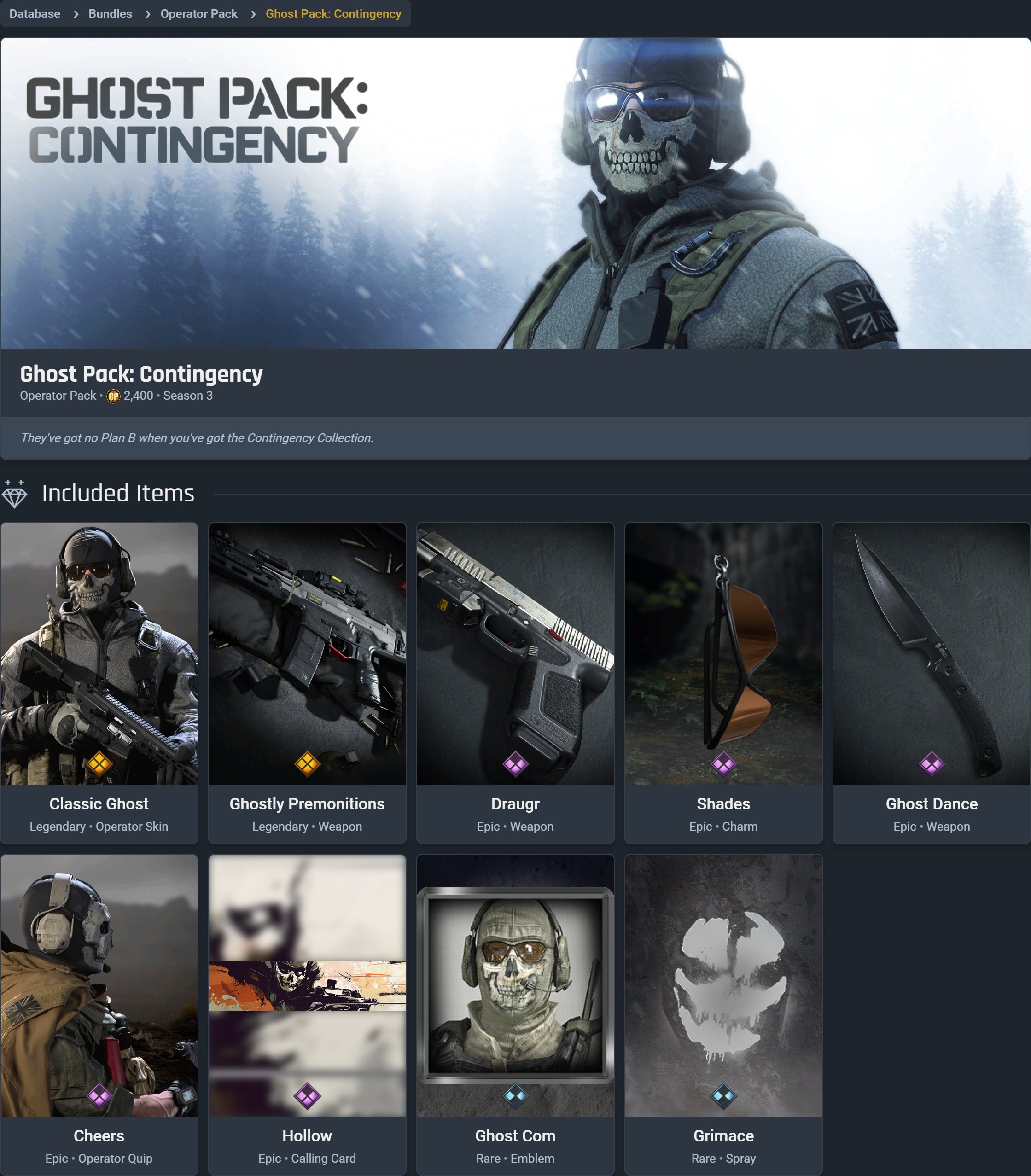 Blood Money Quads - Grab an extra player and begin collecting Cash to finish top of the leaderboard!
Classic Battle Royale (LTM) - This mode strips Warzone down to its bare essentials. There are no contracts, no Buy Stations and no Gulag. Outlast the rest of the teams to become the last team standing!
There new weapons arriving into the Gulag. The AK-47, M13, Kilo 141, RAM-7, Striker 45 and more will now be available to use in a 1v1 duel. Just make sure to make it out alive!
A brand-new item is coming to Warzone. After the positive reception of the Armor Satchel, the Armor Box is arriving to all modes in Warzone. It works in a similar way to a Munitions Box, where the entire team can replenish their supply of armor. It can be found in ground loot, Supply Crates or can be bought at the Buy Station.