Assassin's Creed Valhalla will be the next title in the famous Ubisoft franchise.
Ubisoft steered away from their yearly model of games, and they are gearing up to make Valhalla the best Assassins Creed title.
With your choice of next-gen or current-gen for Valhalla, everyone will get a chance to play.
Here's everything you need to know about Assassin's Creed Valhalla.
You can read more about Assassin's Creed Valhalla by clicking the links below:
Leak Reveals Side Quest System In Valhalla - 10th July
A leak has revealed the side quest system in Valhalla.
The game will include side quests called 'Mysteries' for each section of the match.
On top of this, there will also be 'Wealth' and 'Secrets' to find in specific areas of the map.
Leak Of Magical Boss Fight and Gameplay Mechanics - 9th July
Another video of Valhalla gameplay has been leaked.
This time it involves a magical boss fight between Elvor and Cordelia, it also reveals some magical gameplay elements.
Cordelia can be seen teleporting, summoning ghosts and conjuring lightning.
The boss fights within Valhalla appear to be divided into different phases.
The leak also revealed a skill system that is split into Raven, Bear and Wolf, each offering Elvor different strengths.
Skills appear to be unlocked through using 'Books of Knowledge' found in heavily guarded monasteries and military camps.
8 separate abilities can be assigned at once for players to use.
You can check out the footage here on Reddit.
Valhalla Gameplay Leaked - 6th July
30 minutes of gameplay from the next Assassin's Creed game has made its way to the internet, with many videos quickly being removed from YouTube.
It's unknown how the gameplay has been leaked, but it's likely the culprit will be dealt with so enough.
A few instances, on alternative platforms, have remained intact for now. You can watch it here.
More News Coming At Ubisoft Forward - 4th July
A tweet by Ubisoft has alluded to more news about Valhalla coming at the Ubisoft Forward conference which is set for July 12, 2020.
Perhaps this is when we will get more news on the game, including some of the RPG elements and other key factors.
Check out the below tweet!
Amazon Pre-Order Discount - 2nd June
Previously, $59.99, it's now just $49.94.
Release Date Leaked On Amazon - 16th May
Eagle-eyed Reddit user found an Italian Amazon listing for Assassin's Creed Valhalla stating that the game is due to release on the 15th October 2020.
Bird Companion - 15th May
Pronounced 'Sue-nin' your raven companion Synin, will tag along to offer distractions, scout ahead, and pick off weaker enemies, just like the eagles in Odyssey and Origins.
These features, as well as a few new additions are a way for players to become immersed in the environment without the distraction of intrusive UI and HUD displays.
Arguably one of the most exciting features in the upcoming Assassins Creed game, is the ability to create your own settlement in England!
Valhalla's creative director Ashraf Ismail shared a shot of Eivor's home in England, and listed some of the activities players will be taking part in.
"Here's your home in England. Spend a lazy Sunday fishing at the docks, consult with your war chief, or check on your people. Home is where the heart is"
It seems in an interview with Eurogamer Portugual, Ubisoft confirmed that Assassin's Creed: Valhalla will, as it currently stands, run at 'at least' 30 fps on Xbox One and PlayStation 4, and will be exactly the same for the next generation, with the PS5 and Xbox Series X seeing a minimum of 30 fps too!
Music from the composer of Vikings television series - 12th May
According to a statement on Ubisoft's German digital store, Assassin's Creed Valhalla will have a soundtrack that includes compositions by Einar Selvik, who previously worked on the soundtrack for the popular show Vikings!
Season Pass Will Include 'The Legend of Beowulf' Story Mission - 11th May
Thanks to the German Ubisoft store we've got an idea of the season pass for Assassins Creed: Valhalla.
A story mission based on the Scandinavian poem 'The Legend of Beowulf' has been confirmed, meaning, we could get the chance to to visit Grendel!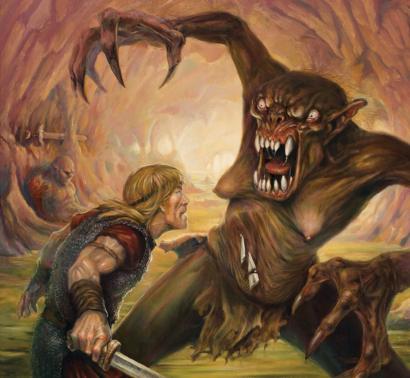 Assassin's Creed: Valhalla WON'T be the franchise's biggest – 7th May
While we gamers often look at a game's length as a quantifiable means of ascertaining its value, there's something to be said for games becoming increasingly bloated.
In a translated tweet from Ubisoft's head of communications for the Middle East, Malek Teffaha, we know that Valhalla won't be the largest game in the franchise. That's a good thing in our eyes – Odyssey, for example, felt almost overwhelmingly large at times.
The 'one hit kill' hidden blade is back!
Throwing axes will be available
Shields make a comeback
Large scale battles on land will return (it's unknown whether it'll be similar to odyssey)
Players will be given the chance to mix and match weapons for dual weilding
Dismemberment and decapitation will be a feature
Every hit will feel more powerful than previous games
The game will launch in the holiday of 2020 and will appear on the PlayStation 4 Xbox Series X.
It's been confirmed that the game will arrive on Xbox One, PS4 and PC; we can assume it will also be available on the PS5.
Players will travel using their viking long boats
Players can spot fortresses from the water to attack
Open-world activities include hunting, fishing, dice, and drinking games.
Players will be able to take part in viking rap battles called flyting
The world premiere trailer has confirmed that the game will arrive on Xbox Series X this holiday - presumably as a launch title.
What Is Assassin's Creed Valhalla About?
In Assassin's Creed Valhalla, you are Eivor, a fierce Viking warrior raised on tales of battle and glory. Explore a dynamic and beautiful open world set against the brutal backdrop of England's Dark Ages.
Raid your enemies, grow your settlement, and build your political power in your quest to earn your place among the gods in Valhalla.
The protagonist can be either a male or female - both are considered "canon".
Assassin's Creed Valhalla's map look as though it'll be somewhat bigger than the Odyssey map, according to Assassin's Creed producer Julien Laferrière.
Wessex
Northumbria
East Anglia
Mercia
London,
Winchester
Jorvik
Stonehenge
Creative Director Ashraf Ismail tweeted out an image of the player's settlement in Assassin's Creed: Valhalla.
Assassin's Creed Valhalla will bring multiple new features and additions to the game:
Write Your Viking Saga - Advanced RPG mechanics allow you to shape the growth of your character and influence the world around you.
A Dark Age Open World - Sail from the harsh and mysterious shores of Norway to the beautiful but forbidding kingdoms of England and beyond.
Visceral Combat System - Dual-wield powerful weapons such as axes, swords and even shields to relive the ruthless fighting style of the Viking warriors.
Lead Epic Raids - Launch massive assaults against Saxon troops and fortresses throughout England
Grow Your Settlement - Construct and upgrade buildings that allow for deep customisation, including a barracks, blacksmith, tattoo parlour, and more.
The new game will feature new elements in the combat system. This Visceral Combat System will allow players to dual-wield powerful weapons such as axes, sword and even shields.
ANYTHING can be dual-wielded in Valhalla.
According to Ashraf Ismail, the Creative Director of Assassin's Creed, Eivor receives the hidden blade early on. Eivor has to learn quickly and early in the game learns a "technique" that with the right timing can one-shot-kill virtually anybody.
This confirmed that this technique requires some skill to pull off.
Surprisingly, social stealth is back. It's odd in a game built around Vikings, famed for their less-stealthy warriors, but being an Assassin's Creed game you need to implement an element of stealth.
There will no doubt be moments where Eivor's present is unwanted and will require a more cover approach behind enemy lines.
The game costs £49.99 for the standard edition and comes with three other editions - Collector's, Gold and Ultimate.
Those that pre-order will get access to a bonus mission called "The Way of the Berserker"
You can pre-order the game from the Ubisoft store NOW - here are the four editions available:
Standard Edition (£49.99)

Copy of the Assassin's Creed Valhalla game

Gold Edition (£83.99)

Copy of the Assassin's Creed Valhalla game
Season Pass

Ultimate Edition (£91.99 - pre-order discount)

Copy of the Assassin's Creed Valhalla game
Season Pass
Ultimate Pack

Collector's Edition (£179.99)

Copy of the Assassin's Creed Valhalla game
Season Pass
Ultimate Pack
Collector's Edition
The high-end Ubicollectibles® replica of Eivor and her Drakkar (height: 30cm)
Collector's Case with unique artwork
The Ubisoft Store Exclusive Steelbook® with an iconic design inspired by in-game emblems
A Viking Statuette of Eivor with his raven and Dane axe (height: 5cm)
A Premium Certificate of Authenticity serialised with the unique number of your Collector's Edition
A set of Three Lithographs showcasing some of the most stunning concept art created for the game
A Selected Soundtrack of the Game
During the entire live stream that can be found here, the artist slowly but surely made an incredible image to kick off the announcement for Valhalla.
The inspiration for Assassins' Creed Ragnarok (what everyone originally thought the game was going to be) wasn't far off.