This season didn't slack, as it's also offering THREE new weapons!
Modern Warfare Season 3 Weapons
Two new weapons have arrived in Season 3, all players have to do, is progress through the free tiers in the Battle Pass to receive them.
The third weapon to come to season 3 is currently marked as 'classified' but will arrive later in the season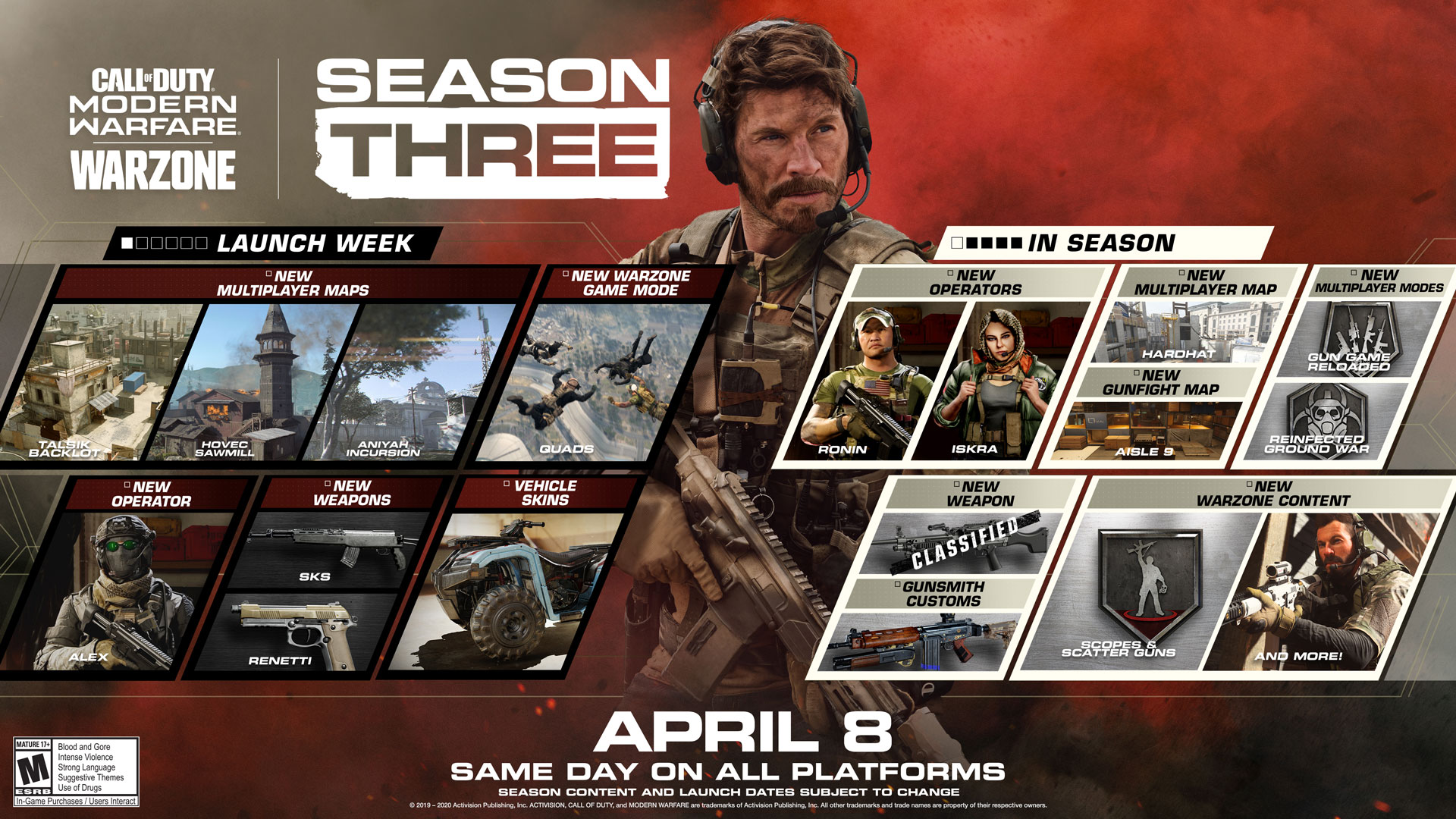 SKS sniper rifle
Renetti pistol
This is a lightweight semi-automatic Carbine chambered in 7.62x39mm.
This hard-hitting and agile Soviet rifle focuses on utility over accuracy.
It flaunts a faster fire rate than other weapons in its class, but a carefully placed round will eliminate the need for follow up shots entirely.
This classic DMR has seen a lot of battles, and its unique gunsmith configurations reflect a diverse service history.
This is a well rounded semi-auto 9mm pistol.
This unassuming sidearm excels in close range combat and features gunsmithing capabilities unique to the pistol class that permit a variety of engagement strategies.