GTA 6 rumours are running wild on the internet lately and fans of the franchise are beside themselves with excitement.
There is so much speculation about the location of the map, but no official information has been announced.
As we countdown the days to launch, we'll be covering the latest news, updates, leaks and rumours for its likely release on next-generation consoles - the PS5 and Xbox Series X.
Read More: GTA 6: Release Date Rumours, Leaks, News, GTA Online And Everything You Need To Know About Grand Theft Auto 6
Be sure to watch our wide variety of Mobile content here!
More News About The Potential GTA 6 Actor - 5th April
A Twitter account dedicated to digging up hints about GTA 6 posted a screenshot of actor Jorge Consejo's resume on March 27 which seemingly revealed that the actor that will play a feature character named "The Mexican" in "Grand Theft Auto VI." It also states he did CGI motion capture for the game back in 2018.
Grand Theft Auto Actor Says GTA 6 Rockstar Leaks Simply Don't Exist - 4th April
With the huge amount of on-going GTA 6 rumours flooding the internet, an actor who worked on Grand Theft Auto V has spoken up, permeating the community, saying they are all untrustworthy.
However, it won't stop us getting excited at the thought of GTA 6 every time a Reddit user posts a new 'leak'.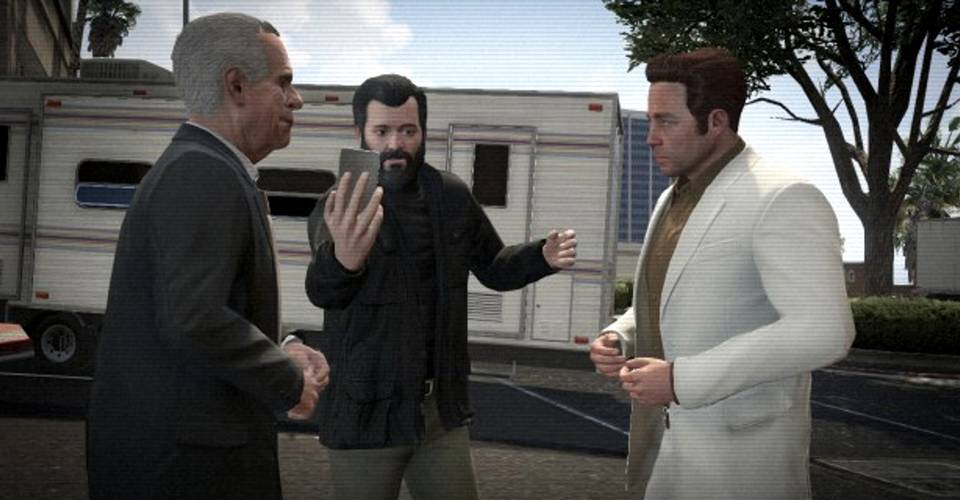 Playing GTA Online in April Will Get You A HUGE Reward - 3rd April
Rockstar Games announces that anyone that plays Grand Theft Auto Online during the month of April will receive $500,000 for absolutely free.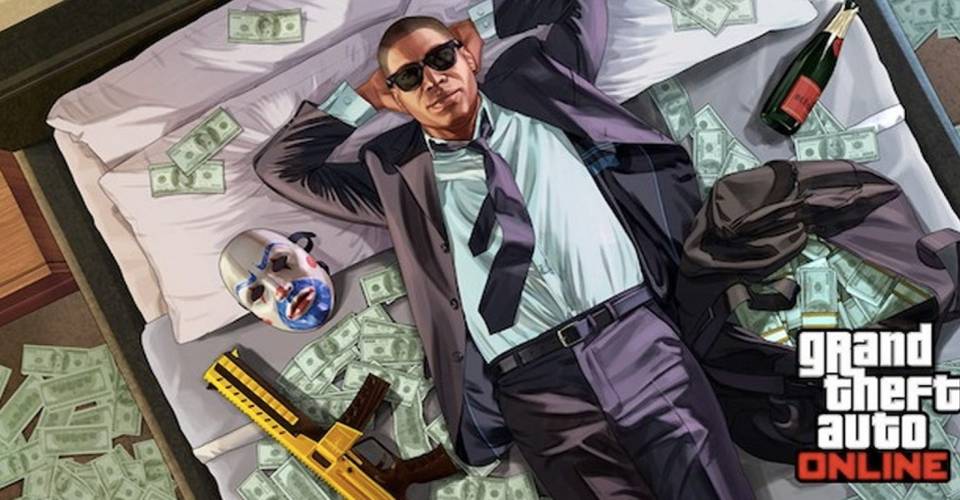 Twitch Channel Was A Fake - 2nd April
On 31st March we reported that fans were getting excited as they watched a Twitch channel dedicated to GTA 6 with a countdown, not realising that the countdown was timed for April 1st or April Fools Day.
The twitch.tv/gtavi stream generated huge interest, with over 125,000 views as the broadcast ticked down the clock till an announcement.
And now the channel simply has a message confirming that it was not showing a legit stream:
"Hello, thank you for tuning into our GTA VI project.
"This has been the product of multiple people with a shared love of the Grand Theft Auto series.
"We did not expect it to get this huge and we deeply apologise to Rockstar Games for misleading the dedicated fans who also love this series.
"We want to use this time to appreciate the series and also the incredible fans.
"Thank you for tuning in. We are sure GTA VI is in the works and we cannot wait."
Here We Go Again... Another Rumour - 1st April 23:00 BST
According to Intrepid Capital Funds, a compy that provides guidance on stocks - Take-Two is a great company to invest in at the moment, because it's going to be making a lot of money in the near future.
Why's that you ask? Because they predict that GTA 6 will release "shortly after" the launch of the Xbox Series X and PS5, which are currently scheduled to drop sometime this holiday season.
So, in other words, the most highly-anticipated next-gen game won't be a launch title, but it will show up shortly after.
As always, take the speculation with a HUGE pinch of salt. But hey, surely one of these rumours has to be right, why not a company that provides stock consultancy?
Hundreds Watch GTA 6 Twitch Channel With April Fool's Countdown - 31st March 23:00 BST
A Twitch stream countdown has been pumping up fans' hopes for a Grand Theft Auto VI reveal, but they should probably double-check their calendars.
It seems the fans don't realise that the counter is ticking down to April Fools day... This can only end in tears.
Grand Theft Auto 6 star breaks silence on sequel rumours - 30th March 23:00 GMT
Jorge Consejo is said to have a starring role as 'The Mexican' in GTA 6. That's according to the actor's CV, which describes the appearance as a 'featured' role in the game.
One fan even asked Consejo about his alleged appearance in GTA 6, to which the actor replied: "I can neither confirm nor deny this. But I did read your tweet ;)"
Will There Be A Female Main Character In Grand Theft Auto 6? - 29th March 23:00 GMT
GTA has changed the face of gaming for many reasons, but will it go one step further and add a female main character? To find out more, click here!
Will Grand Theft Auto 6 Be On Nintendo Switch? - 28th March 20:00 GMT
GTA 6 is likely to launch on the next generation of consoles, but will it arrive on the Nintendo Switch? Find out everything there is to know right here.
Could Grand Theft Auto 6 Be The Most Expensive Video Game Development In History? - 27th March 20:00 GMT
GTA 6 hasn't been announced yet, despite this, there never seems to be a shortage of things to talk about.
While we're 99% sure that the next chapter in the franchise is currently in development, players may be curious to know what the new Grand Theft Auto costs to make.
So what is the budget for GTA 6? You can check out our full write up on the GTA 6 budget here!
GTA 6 definitely won't be announced this week - 23rd March 20:00 GMT
GTA publisher Take-Two Interactive has already suggested that we won't be seeing GTA 6 anytime soon.
"That said, we haven't always been able to achieve our goal of having a strong frontline release schedule in every year, even in the recent past," Take-Two CEO, Strauss H. Zelnick, explained during the call.
"Given that we're a company that depends on our creative teams to make as close to perfect products as possible, we have to be willing to live with the vagaries of product deliveries. And that means, sometimes, we will have thin frontline years. But even in those frontline years, we've been able to deliver really great financial results."
Grand Theft Auto London Map Sparks Mission Ideas By UK Fans - 22nd March 23:00 GMT
Plenty of fans have been flooding the Rockstar Twitter account over the last week, and almost every tweet has been speculating missions for a possible GTA 6: London.
One Twitter user said: "If GTA 6 was set in London all I know is the prologue would be shoplifting from Tesco and the final mission would be a heist at Buckingham palace"
Trusted Leaker Had Untrustworthy News - 20th March 23:00 GMT
Yesterday's leak about a possible trailer turned out to be false, although there is a second date mentioned in the leak, it's safe to say, chances of GTA 6 info this month are pretty slim.
Trusted Leaker says Grand Theft Auto news out TOMORROW - 19th March 23:30 GMT
Two dates in March have been marked for a possible GTA 6 announcement, the first coming this week.
It's speculated that Rockstar will end this week by announcing GTA 6 on Friday March 20 (tomorrow).
The rumours were sparked after a respected leaker and member of the GTAForums, posted something curious.
GTAForums member gonnaenodaethat started a post that was called 0320 which has led some to believe an announcement is coming this Friday.
LA Noire Part 2 Rumoured To Be Secret Rockstar Game, And Not GTA 6 - 18th March 23:30 GMT
Will all of the 80s style images cropping up from Rockstar, fans have been speculating a new GTA that transports us back to the 80s.
But new rumours suggest that it's something else.
The rumours come from an unusual source and revolve around a YouTube channel for LA Noire Part 2 which was autogenerated by YouTube itself.
YouTube creates channels automatically when it sees lots of videos on the same subject and in this case it seems to have found a host of 80s music tracks attributed to LA Noire Part 2 and licensed by Take-Two Interactive, Rockstar's owners.
GTA 6's "Project Americas" Leak Confirmed By GTA 5 Online? - 17th March 19:00 GMT
A portion of the new race track from "Height of Society" appears to be shaped like Florida and other parts of the path also seem to resemble Michigan and the Texas-Mexico border.
Imgur users tenet007 compared a birds-eye view of the GTA 5 track to a map of the US and admittedly there are similarities.
The most interesting part of this rumor is a cryptic message by a GTAForums leaker known as "gonnaenodaethat."
User tenet007 also included a screenshot of the leaker dropping what looks to be a big hint to users in the discussion forum a day after the Height of Society update.
New Leak - 16th March 20:00 GMT
A Redditor claiming their information came from somebody who works at Rockstar, gave fans more to talk about during the lead up to the highly anticipated release date.
Here's everything the Redditor claims they know about GTA 6:
They claimed that GTA 6 will be revealed by the end of March
We'll be heading back to the Miami-inspired location of Vice City
There will only be a single male protagonist
The protagonist will be male
Majority Of Fans Don't Want To Return To Vice City? - 15th March 12:00 GMT
Despite its popularity with long-time GTA fans, not everybody wants a return to the Miami inspired location, Vice City.
After a recent appearance of a GTA 6 concept video set in London, the majority of Grand Theft Auto fans seem to want the next game to be set in the UK.
In a poll with more than 3,900 votes, a whopping 44% said that GTA 6 should be set in London.
With only 24% for Vice City and Tokyo placing 3rd with 11%.
GTA 5 Race Map Teasing The Location For GTA 6? - 14th March 15:00 GMT
Rockstar got players talking about the unannounced AND unconfirmed successor of GTA 5, in the form of a map that may reveal that GTA 6 will take players back to Vice City, and possibly Chicago and Mexico.
It's thought it might be called Grand Theft Auto VI(CE).
GTA 6 Beta - 13th March 10:35 GMT
Will there be a beta for GTA 6? How does it work and how can you get involved?
Everything You Need To Know About GTA 6 - 12th March 16:00 GMT
What do we know about GTA 6 so far?
Here's everything you need to know.