With the game being a free-to-play spin-off, Modern Warfare players might be wondering if they'll get any perks for buying last year's blockbuster.
Read on to find out exactly what you'll be getting.
How To Get Early Access To Call of Duty: Warzone
As noted on the most recent Activision blog, players that own the Modern Warfare game will be able to access Call of Duty: Warzone at 3pm GMT.
Those who don't will be able to access it a few hours later - you can see the times below:
12:00 PDT
15:00 EDT
16:00 BRT
19:00 GMT
20:00 CET
22:00 MSK
04:00 KST
04:00 JST
06:00 AEDT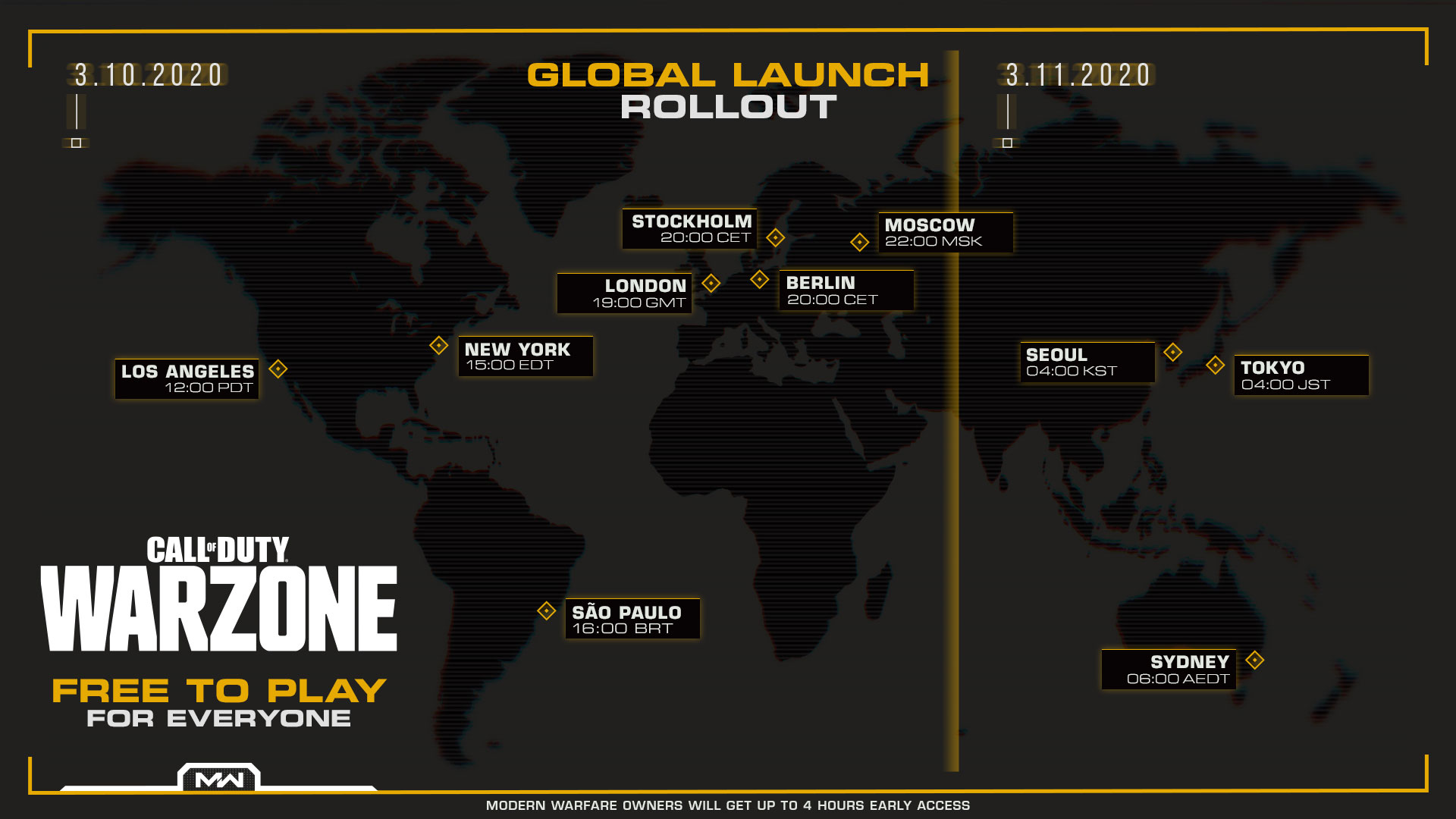 The download will be between 18-22GB big if you own Modern Warfare and will be 83-101GB if you do not own it.