We're sad to report that Fortnite Chapter 2 Season 3 has been delayed AGAIN - extending Season 2 by just one week.
This comes in an effort to ensure that all content is ready to go for Fortnite's next season. Epic seems to be aware of the discontent that some players have shared in the past season and want to ensure its the best it can be.
As we approach the end of the current season, a huge Doomsday event is expected to begin as we transition into a new phase of Fortnite.
Based on recent teasers, it looks like we're getting a big water and summer-related theme and potentially even an overhauled map that could be submerged in water.
Fortnite's next season will also be available on a new device. It will be the first full season to debut on Android devices.
Here's what to expect from Chapter 2 Season 3.
Be sure to watch our wide variety of Fortnite content here!
You can check out the latest information on the following topics in Fortnite Chapter 2 Season 3:
Latest News
You can keep up to date with the latest leaks, rumours, news and updates on our LIVE countdown for Chapter 2 Season 3.
Season 3 Delayed AGAIN - 29th May
Chapter 2 Season 3 has been delayed AGAIN by just one week. In a statement from Epic Games they said:
"In an effort to get everything ready for Chapter 2 - Season 3, we're extending Season 2 by one week. The new launch day of Season 3 will be Thursday, June 11."
Players will have an extended period to complete their battle pass before the new season in a new mode called "The Device".
v12.61 Patch Notes - 26th May
Here's what's new in the v12.61 patch notes.
Underwater - 26th May
New files have indicated that we may be going underwater in the new season.
Photo via @iFireMonkey
New animations for underwater swimming have also been added.
some updated/added animations for Underwater Swimming pic.twitter.com/pGYyhOr7kg

— FortTory - Fortnite Leaks & News (@FortTory) May 26, 2020
Confirmed Skins In Season 3? - 26th May
According to @HYPEX a few skins (including SharkWomen and Underwater) were leaked and have only recently made more sense with the upcoming water theme.
Donald Mustard Uses Twitter Location To Hint Upcoming Events - 25th May
Recently, Epic Games' creative director, Donald Mustards location was set to Astronomical for the Travis Scott, and is now 'The Agency', a trick he's been using to hint at upcoming events.
Now will be the perfect time to keep an eye on his Twitter page!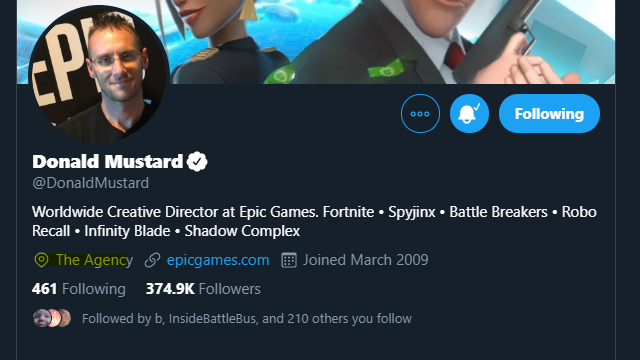 v13.00 Update Now On Staging Severs - 22nd May
The v13.00 update, which will arrive with Chapter 2 Season 3, is now on the staging server.
Oddly enough it has arrived before the v12.61 update.
Doomsday Event - 18th May
In the latest 12.60 update, players are now anticipating a Doomsday event as we transition into Season 3.
Thanks to data-miner and leaker HYPEX, the event may be called "Fritter".
SypherPK Reveals Fortnite Season 3 Leaks - 13th May 20:00 BST
New Puddles - 5th May
HUGE puddles are starting to appear around the map in Fortnite, alluding to the water theme that will arrive in the new season.
This is not a one-off either, they are appearing all over. Many can't help but notice that the shape resembles the original map.
While it may be a stretch, there have been rumours that a return to the original map is on the cards in the future. Perhaps if this one were to sink?
Photo via u/natekit-
Huge Season 3 Leaks - 4th May
Fortnite YouTuber Tabor Hill supposedly has all of the latest leaks on Season 3.
The YouTuber explains that the theme for this season will be 'water', some areas of the map will be submerged and we'll even be seeing some water-themed skins.
As well as this, Tabor states there will be a ridable shark to get around the map, and DC Comics will be taking over and adding Aquaman as the secret skin.
Are Previous Leaks True? - 30th April
The recent v12.50 update gave us a few teasers about what to expect in the next season. An old set of leaks are proving to be true after all!
New Season 3 Teaser Images - 29th April
Data miners have been dissecting the v12.50 update and have found new teaser images for Season 3, which gives off a real summer vibe and confirms the suspected water theme.
You can read what else was added in v12.50 here.
Photos via @iFireMonkey
ID Leaks From Chapter 1 Coming In Season 3? - 28th April
Notorious Fortnite leaker @iFireMonkey informed us that a massive ID leak for Fortnite back in Chapter 1 revealed a ton of unreleased cosmetics.
A lot of these cosmetics are still yet to be released in the game and some have been released recently such as the Octo Wrap and TNTina Skin.
Here is a list of what could come in the next season and beyond.
When Does Fortnite Season 3 Chapter 2 Start?
The new season of Fortnite will begin on the 4th June.
The original start date for Season 3 was the 30th April, but the new season has been delayed. Epic offered no explanation, however, we can assume its due to COVID-19
The update time is expected to start at 04:00 EST/08:00 GMT.
Guides & Tutorials
Need some help with Fortnite? Check out our various guides and tutorials right here!
Fortnite World Cup 2020
Speculation is growing surrounding the Fortnite World Cup 2020, especially as qualifiers started back in April last year.
You can expect tournaments around this event to begin during this season.
The Fortnite Competitive Twitter account recently tweeted this:
Meaning that the likelihood of seeing anything around the World Cup in the current season is unlikely.
Ninja also pointed out the extreme lag that players experience in custom games.
Map Changes
Every season that goes by will result in map changes, in Chapter 2 Season 2 there were FOUR new Points of Interest added.
There's been little dissatisfaction from the community so far regarding the current map, so whatever changes do come, as it stands little would and should be changed.
Read More: Fortnite Chapter 2 Season 3: Map Changes That NEED To Be Made To Fortnite
Weapons
Season 2 brought back many classic weapons, but there are still plenty gathering dust in the vault.
Back during the Winterfest event, a new weapon was unvaulted for a day, Epic Games will have looked at how that weapon was received by the community and whether it now has a permanent place within the game.
Three of those weapons were reintroduced in the 12.00 patch.
Read More: Fortnite Chapter 2 Season 3: Unvaulted Weapons We Want To See In The New Season
After not making it into the current season, there is a chance these weapons could be re-introduced:
Double Barrel
Flint-Knock Pistol
Stink Bombs
Infantry Rifle
Dual Pistols
Tac SMG
Shockwave Grenades
Drum Shotgun
Hand Cannon
Suppressed SMG
Boogie Bomb
Introducing a limited-time event to test out some of these weapons and many more is a great opportunity to see whether they have a place in the game - a lot will have changed since they were locked away in the vault.
Read More: Fortnite Chapter 2 Season 3: Weapons That Need To Be Changed
Theme
The current season's theme is "The Agency" - it's likely the story between the two factions will continue to evolve during this season and potentially next season.
Here's a breakdown of what themes we've had in the past:
Season 1: No Theme
Season 2: Medieval
Season 3: Space
Season 4: Super Heroes
Season 5: Worlds Collide
Season 6: Halloween
Season 7: Winter
Season 8: Pirates
Season 9: Future
Season X: Time
CH2S1: Doppelgangers
CH2S2: The Agency
What is in store for us in the future? Here are some theme suggestions:
Summer/Beach
80's
Ancient
Cops and Robbers
Sports
Skins And Events
With Season 3 coming in the early summer, its possible we will start to see some summer skins appear.
Sun Tan Specialist And Sun Strider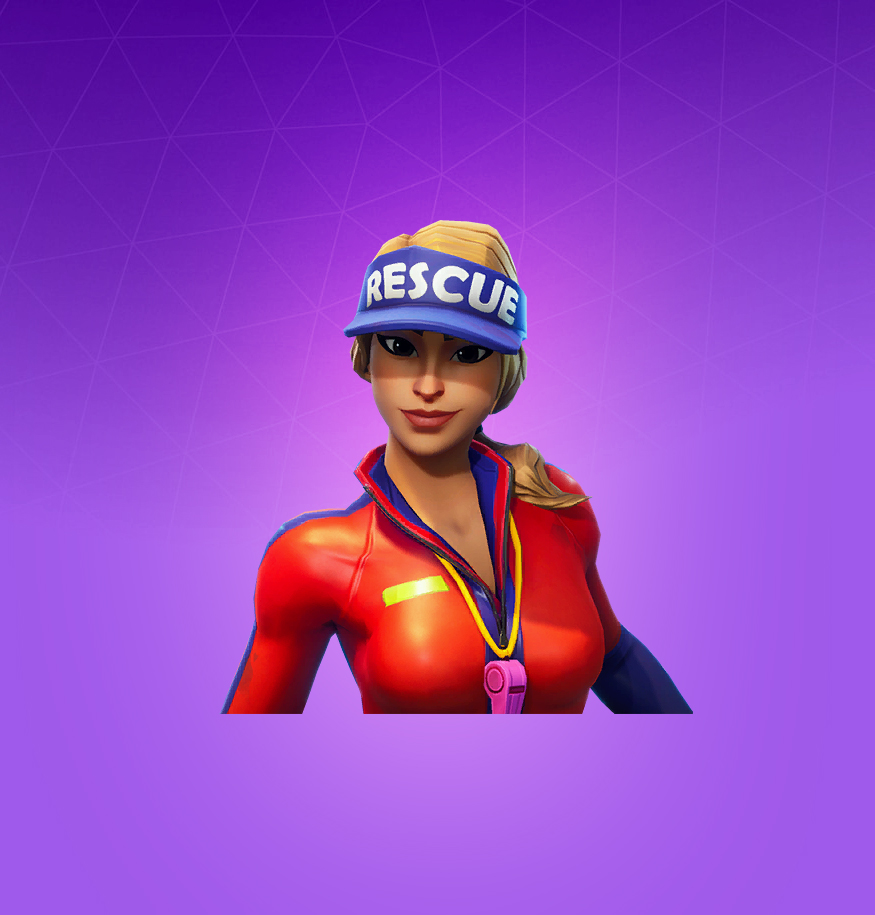 Originally released as part of the Rescue Patrol set in 2018, the Sun Tan Specialist skin set you back 1,500 V-Bucks.
The Season 5 skin depicts a stereotypical surfer/lifeguard with the long blonde hair and the heavy sunblock on the nose.
Sun Strider was also a part of the Rescue Patrol set but was available through the Battle Pass.
Although it's unlikely a Battle Pass skin will be added to the store, the two together would fit with the summer theme.
Summer Drift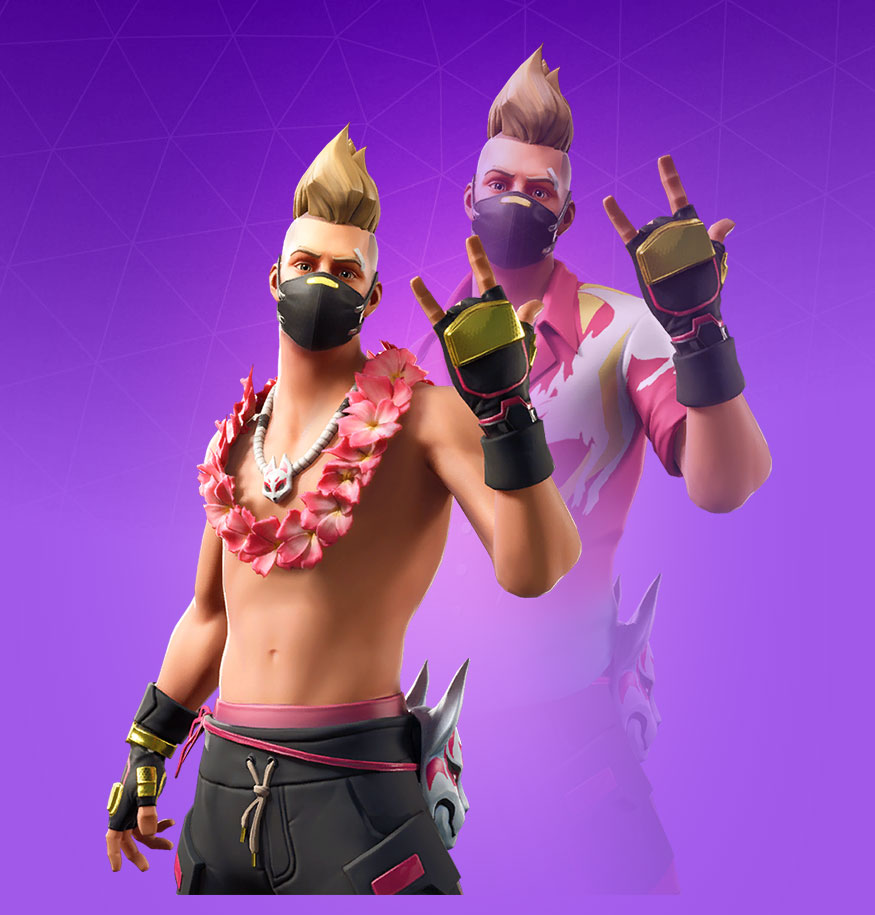 Summer Drift was released in June of last year as part of the Drift set and was available for 1,500 V-Bucks.
It would fit well with the summer/holiday theme if this was the route Epic chose to go down.
Wreck Raider And Reef Ranger
Wreck Raider and Reef Ranger were released in July of 2018 as part of the Divemasters set and were available for 1,500 V-Bucks.
To go along with the new desert biome and the summer theme in Season 5, players were given scuba diver skins.
The skins feature a standard scuba look with bright blue highlights. Wreck Raider comes with an awesome shark-themed air tank called the Diving Tank!
Read More: Fortnite Chapter 2 Season 3: Leak Reveals ALL Scrapped Skins, Cosmetics, And Music
Battle Pass
The Battle Pass will once again play an important part in the season and although we're unsure what it will include, we can expect plenty of skins, emotes, pickaxes and gliders.
It will likely be the same price, costing 950 V-Bucks for the battle pass - this is about £7-8.
You can also obtain the Battle Pass Bundle, which will cost 2800 V-Bucks and rewards you with access to the first 25 tiers of the Battle Pass immediately
Read More: Fortnite Chapter 2 Season 3: Battle Pass Rewards And Improvements That NEED To Be Made