Here's what you can expect to be included in this update.
Be sure to watch our wide variety of COD Mobile content here!
When Is The Next Community Update?
The next Community Update is scheduled for the 29th February.
The update releases on a weekly basis detailing what content will arrive for the next week and what
Kino Der Toten Coming To COD Mobile?
It has been a while since the zombie's mode appeared in COD Mobile and since then it has received little love.
However, it seems like a new map could be on the way - Kino Der Toten.
In a brief Twitter exchange over the new map coming this week, @thespacecanine tweeted "What about Kino der Untoten for zombies", to which the COD Mobile Twitter account replied "Heya, we will have some news on that in this week's community update, which will most likely be releasing on Saturday February 29th."
Although it may not arrive with this update, we'll at least get an update on its whereabouts.
On the COD Mobile screen, you can see new content will be revealed almost daily - suggesting that maybe Kino Der Toten or some other related zombie addition will be coming?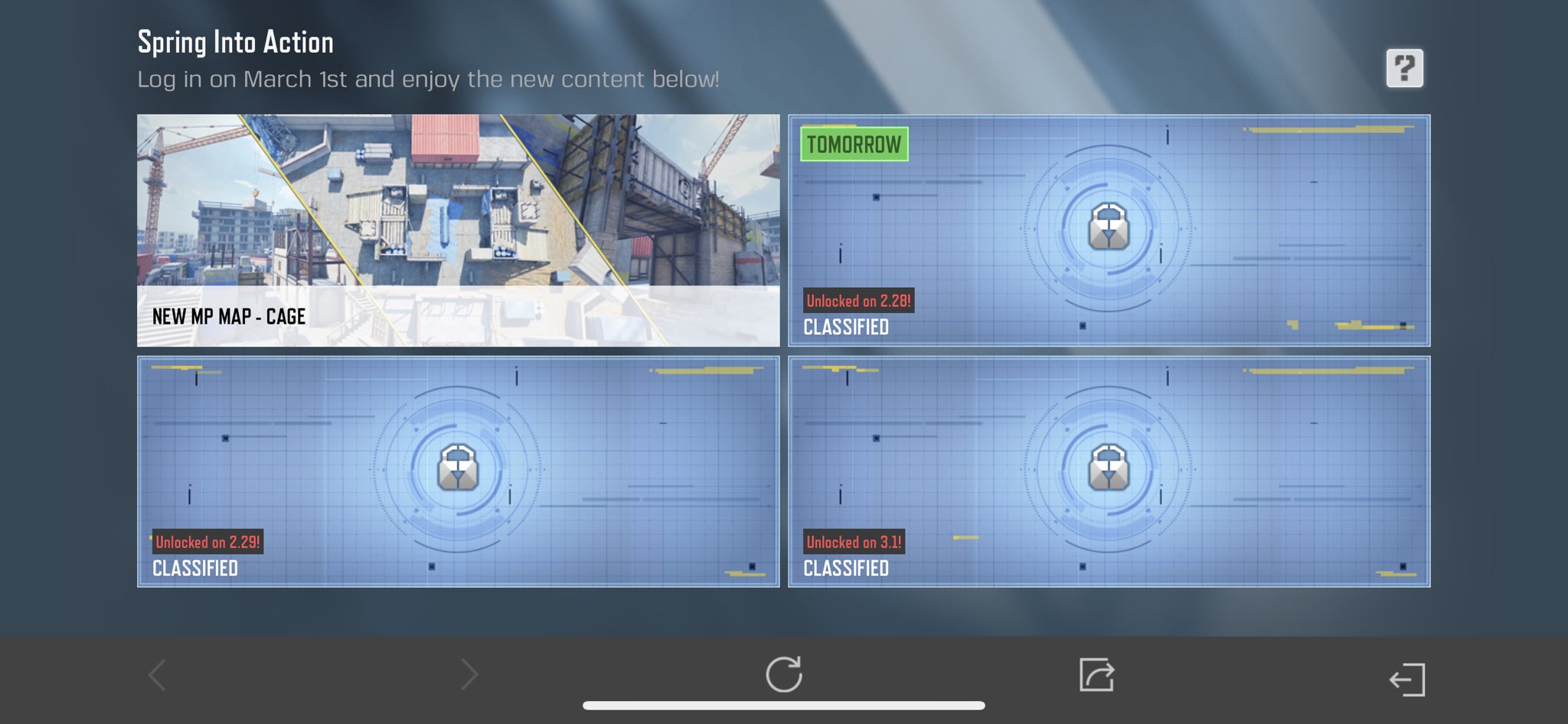 A new map, teased at the start of Season 3, will finally appear after being on the test servers for an extended period of time.
This new map is described as a deceptively basic three-lane design with verticality, open lanes for sniping, and a mixture of close quarters & mid-range options.
It's hopeful that a new limited-time mode will go live soon, as the current one (Sticks and Stones) is only live until the 29th February.
The most recent Rapid Fire mode also ended on the 26th February.