The big gaming debate is heating up - it's the PS5 vs Xbox Series X and possibly one of the last console wars in history.
Comparisons are constantly being drawn between the price, specs, controllers, games and much much more.
Microsoft are going from strength to strength by showing their cards early on with Sony unable to answer back to what the Xbox Series X has to offer - now revealing the specs and demoing some gameplay with the new quick resume feature.
There's so much to think about regarding the release of the Sony's PS5 and the launch of Microsoft's Xbox Series X - but which console is better?
As we countdown the days to release, here's a comparison of the two consoles and ALL of the latest news and rumours.
WATCH NOW: CONFIRMED SPECS AND GAME TRAILERS FOR THE PS5
Who's Winning The Console War Between PS5 And Xbox Series X?
Xbox Series X comfortably remains at the top of the mountain, even after PlayStation's tech deep dive.
Sony broke their silence with the PS5's most recent tech deep dive, while tech lovers paradise, was not what many were probably expecting. And that's fine, but the specs that PS5 seems to be sporting isn't on a part with the Xbox Series X.
The Xbox Series X beats out Sony's new machine in almost every department. While some may be quick to realise that the difference is small, it won't stop Xbox fans parading this victory over their PlayStation rivals in the console war.
Xbox Series X revealed all of the details recently, including a technical deep dive as to what's running under the hood.
The Xbox Series X will feature backwards compatibility with all past Xbox games, Quick Resume AND Smart Delivery (meaning any games you purchase on Xbox One will be free when you upgrade to the Series X).
So if you're a fan of Cyberpunk 2077 or Halo Infinite, you're in luck - you only need to purchase this game once. Although massive titles such as COD 2020 and FIFA 21 are unconfirmed to be a part of this scheme, we may be getting other Microsoft titles such as Gears 5.
Microsoft has also revealed the full specs (below), gameplay and demos of their new features.
PS5 vs Xbox Series X Comparison
If you're looking for a FULL list of confirmed next-generation titles and exclusives, you can find them below:
| | | |
| --- | --- | --- |
| | PS5 | Xbox Series X |
| Price | $500-700/£400-£550 (TBC) | $500-700/£400-£550 (TBC) |
| Release Date | Holiday 2020 | Holiday 2020 |
| Number of Confirmed Exclusives | 1 | 1 |
| Controller Features | Wireless Charging (TBC), USB Type-C | Dynamic Latency Input (DLI) |
| CPU | 8x Zen 2 Cores at 3.5GHz (variable frequency) | 8x Cores @ 3.8 GHz (3.66 GHz w/ SMT) Custom Zen 2 CPU |
| GPU | 10.28 TFLOPs, 36 CUs at 2.23GHz (variable frequency) Custom RDNA 2 (Supports Ray Tracing and 3D Audio via Tempest Engine) | 12 TFLOPS, 52 CUs @ 1.825 GHz Custom RDNA 2 GPU |
| Die Size | TBC | 360.45 mm2 |
| Process | TBC | 7nm Enhanced |
| Memory | 16 GB GDDR6/256-bit | 16 GB GDDR6 w/ 320mb bus |
| Memory Bandwidth | 448 GB/s | 10GB @ 560 GB/s, 6GB @ 336 GB/s |
| I/O Throughput | 5.5GB/s (Raw), Typical 8-9GB/s (Compressed) | 2.4 GB/s (Raw), 4.8 GB/s (Compressed, with custom hardware decompression block) |
| DirectX Raytracing | TBC | Yes |
| RAM | N/A | 16GB GDDR6 RAM (13GB guaranteed for game developers) |
| Internal Storage | Custom 825GB SSD | 1 TB Custom NVME SSD |
| Expandable Storage | NVMe SSD Slot | 1 TB Expansion Card (matches internal storage exactly) |
| External Storage | USB HDD Support | Seagate Proprietary External 1TB SSD Expansion Card, USB 3.2 HDD Support |
| Optical Drive | 4K UHD Blu-Ray Drive | 4K UHD Blu-Ray Drive |
| Max Output Resolution | 8K | 8K, 4K @ 60 FPS, Up to 120 FPS |
| Max Refresh Rate | 120Hz | 120Hz |
| VR Support | Yes | No |
| Cloud Gaming | Remote Play (TBA) | Project X Cloud (TBC) |
| Subscription Services | PlayStation Plus, PlayStation Now (Unconfirmed) | Xbox Live, Xbox Game Pass |
| Backwards Compatibility | PS4 games, PSVR | Xbox, Xbox 360 and Xbox One - including accessories |
| Dimensions | Unknown | 5.94 inches wide, 5.94 inches deep, and 11.85 inches high |
| Ports | Unknown | Front: One Type-A USB PortRear: 1TB External SSD Slot, Ethernet |
| Bluetooth | TBC | Yes (Plus Radio Connection for Controllers) |
| Quick Resume | TBC | Yes - Support multiple games at once |
| Smart Delivery | TBC | Yes |
The Latest News
As more leaks, news and information unravel about the Xbox Series X and PS5, we'll be updating you all right here!
Here is the latest news in the console war between Xbox Series X and PS5:
PS5 is easier to program for than Xbox Series X - April 6th 23:00 BST
A Crytek engineer claimed that the PS5 is easier to program for than the Xbox Series X.
Interestingly, the claim was later retracted by the engineer.
One of the retracted, translated quotes reads "As a programmer, I say PS5 is much better and I don't think you can find a programmer that could name one advantage that XSX has over PS5".
It may have been a smart idea to retract the statement as it sounds a bit like he's fanning the flames of the console wars.
Or maybe the PS5 is genuinely better than the XSX? Only time will tell.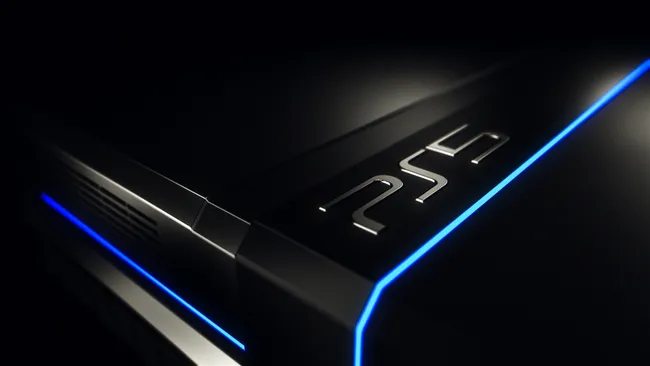 Using A PC To Test Next-Gen Console Power - April 5th 11:30 BST
The clever guys over at CNET have built a PC using the same specs as each of the new upcoming consoles to give us a look into the game quality we can expect.
Resident Evil 8 Will Apparently Be on PS5, It Will Be First-Person, And Will Be Announced Soon - April 4th 16:00 BST
The supposed insider - Dusk Golem, has put his credibility on the line again, he is claiming that next year's Resident Evil game will be none other than Resi 8 for both the PlayStation 5 and PlayStation 4.
According to the insider, it actually began as Resident Evil: Revelations 3, but due to positive internal feedback, it has been revamped into a full-blown sequel.
Exactly like the fan-favourite Resident Evil 7: Biohazard, it will apparently be a first-person game.
Supposedly, we can expect a reveal soon, and the game will have an emphasis on "hallucinations, occultism, and insanity".
Of course, you'll have to take this with a massive pinch of salt, as it is all of the info is from an unproven source.
Be sure to bookmark the page to find out more as the story develops.
Next-gen ray-tracing helps Dying Light 2 feel "even more intense" - April 3rd 23:00 BST
Techland's rendering director Tomasz Szałkowski explained how this tech will elevate Dying Light 2 above its contemporaries.
"Dying Light 2 is the largest game created using our in-house C-engine," says Szałkowski. "It is very important for us to achieve our ambitions in terms of graphics, which is why this will be the first Techland production to support ray tracing. We are implementing it in cooperation with Nvidia [on PC] and using the latest achievements in this domain."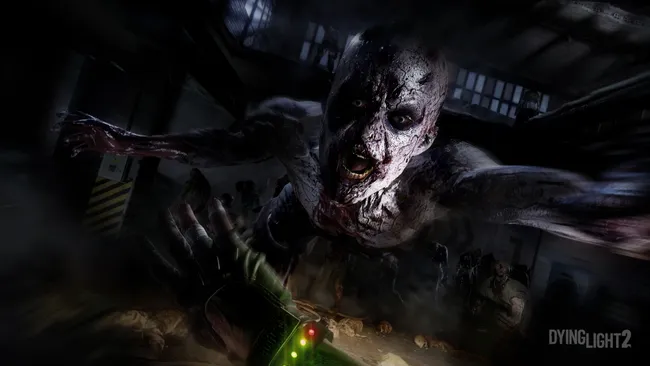 Why The Xbox Series X Won't Have An Optical Audio Port - 2nd April 10:45 BST
According to Phil Spencer, the Xbox Series X will not feature an optical audio port due to the cost compared to how many people actually use it.
Instead, they are opting to use the money elsewhere. This could be a sleeping giant in terms of what customers invest in. Having to not only shell out money for a new console but buying a new headset too could force consumers to avoid the Xbox Series X.
So, does that mean your headset and mixamp are ready for the changeover? Read more here.
PS5 Price Leak Is INSANELY Low - Should Xbox Series X Be Worried? - 1st April 00:00 BST
Notebookcheck reveals Canadian store Play N Trade Vancouver Island has begun PS5 preorders.
The store is reportedly pricing the console at CA$559.99 on the Play N Trade Facebook page. Converted, that is around £320 or $395 USD.
Xbox Series X Controller Supports AA Batteries - 31st March 10:00 GMT
According to Microsoft's Jason Ronald, both fan and internal feedback were split on the issue, with some preferring the AA option and others keener on a rechargeable internal battery.
By continuing to use AA batteries, it provides the players "flexibility", as they can use those or purchase a rechargeable battery pack.
Official Xbox Magazine Shuts Down - 30th March 23:00 GMT
The closure of OXM comes in the same year Microsoft plans to release its next console, the Xbox Series X. Just one day ago the OXM Twitter account advertised an OXM subscription.
In a statement, Bath-based Future said the decline in video game retail had impacted the sales figures of its magazines and insisted its executives had taken pay cuts to keep the numbers of lay-offs "to an absolute minimum".
PS5's Release Shouldn't Be Affected By Coronavirus, Sony Says - 28th March 00:00 GMT
Despite the coronavirus (COVID-19) affecting its projected profits, Sony still expects the PS5 to launch this holiday season.
Speaking with Bloomberg, a Sony spokesperson said there won't be a "notable impact on the launch" of PlayStation 5 later this year.
Other facets of the company's business are expecting slashed profits. Compared to its financial forecast back in February, Sony's profits are likely to be about $370 million lower.
Gamestop CEO Has "No Indication" of PS5 or Xbox Series X Delay - 27th March 15:40 GMT
GameStop CEO George Sherman has said that there is currently "no indication of any impact on the product launch or delivery date" for the Xbox Series or PS5.
Sherman discussed the current effects of the COVID-19 outbreak on the games retailer in an earnings conference call.
"As for the impact on the new supply chain and manufacturing for the new consoles," Sherman explained, "we will continue to work with the console makers as the launch approaches, but as of now, we have no indication of any impact on the product launch or delivery date, which is expected in time for holiday 2020."
Xbox Series X Graphics Source Code Stolen - 26th March 16:35 GMT
A hacker has stolen the graphics source code of the console and is holding it to ransom.
As per a post from AMD, the graphics hardware company was "contacted by someone who claimed to have test files related to a subset of our current and future graphics products"
Xbox Series X VR? - 25th March 21:30
HP has teased a next-generation headset with some very hefty claims attached.
Although no details are available at this time, HP has revealed they are collaborating with Valve and Microsoft to deliver this next headset.
Of course, Valve has only just released its brand new VR game Half-Life: Alyx, a game which has been built from the ground up for virtual reality and has had incredible reviews.
Meanwhile, Microsoft is hard at work getting ready to deliver their next-generation console the Xbox Series X.
PS5 Website Update Could Mean An Announcement Incoming - 13:10
It's been noted on Reddit that the PS5 website for the UK and Germany has been updated!
The new paragraph reads:
"We've begun to share some of the incredible features you can expect from PlayStation 5," reads the paragraph on PlayStation site, "but we're not quite ready to fully unveil the next generation of PlayStation. Sign up below to be among the first to receive updates as we announce them, including news on the PS5 release date, PS5 price and the upcoming roster of PS5 launch games."
Xbox Series X Graphics Will Be 30% More Powerful Than PS5 - 24th March 00:00
Tech analyst and news outlet Notebookcheck mentioned that the gap between the Xbox Series X and PS5 graphical capabilities would likely result in Microsoft's console being 30% more powerful than its Sony rival.
The outlet this to say about the two consoles;
"Sony's claim that high clock speeds offset its meagre shader allocation on the PlayStation 5 doesn't hold water when Navi overclocking results are factored in.
Due to non-linear performance/clock scaling, the likely performance deficit between the two consoles is in the 25-30 percent range, which may have a major impact on 4K performance."
Xbox Series X vs PS5 Backwards Compatibility - 23rd March - 12:45
While backwards compatibility seems to be a bragging right for many in the console war, it can play a big part in persuading consumers to buy a console.
Some games don't necessarily get ported to the latest generation, so being able to play the classics is always a good reason to keep your old games.
Sony and Microsoft are taking two very different approaches to backwards compatibility.
The Xbox Series X backwards compatibility range will feature the original Xbox, Xbox 360 and Xbox One. No doubt the original Xbox and Xbox 360 games will be supplied by their expansive backwards compatibility library that features over 600 games.
They've also committed to the fact that every Xbox One title will be backwards compatible. Not to mention the capability of Smart Delivery for newer games such as Halo Infinite and CyberPunk 2077.
The PS5 backwards compatibility range is far more limited, only featuring games from the PS4. Unfortunately, if you were hoping to dust off your old PS1, PS2 and PS3 games you're out of luck unless your favourites have been ported to the PS4.
Initially, the PS4 has committed to supplying the PS5 with 100 of the top PS4 titles and aims to support over 4,000 in total.
PS5 Could Be Cheaper Than Expected - 22nd March 20:00 GMT
Fans across the globe are speculating that PS5 and the new Xbox will retail for around $499, while others said the consoles might be even more expensive than that.
But in light of this week's announcement, is it possible for the PS5 to be a lot more affordable than we thought?
Former senior director of Xbox console marketing Albert Penello seems to think that it could indeed be a possibility.
He addressed the PS5 specs reveal, where he said that $399 is a "great deal for the new PlayStation".
"I think they are making a couple of very smart moves, actually. Remember, I never thought it was going to be much over 9Tflops, so I'm not disappointed.
If this thing is actually $399, I think it's a great deal".
Rainbow Six Siege Confirms Disc Forward Compatibility On PS5 And Xbox Series X - 21st March 20:00 GMT
After already confirming that players will be able to join each other across console generations, Ubisoft has wowed us again, by confirming that even disc versions can come forward.
Creative director, Leroy Athanassoff, confirmed that existing PS4 and Xbox One Siege discs will work on PS5 and Xbox Series X.
When you do that, you'll be able to download and play the game on the new consoles.
PS5's SSD Will Make GTA 6 The Biggest And Most Detailed Yet - 20th March 15:20 GMT
The GTA 6 map, thanks to Sony's PS5 SSD, could be DOUBLE the size of GTA 5.
An SSD has no moving parts and uses special chips to access data that allow for a significant boost in loading speeds; leading to load speeds of ten times faster than a standard HDD.
Having an SSD now means that hiccups and loading errors will never occur and things will be loaded smoothly.
COD 2020's Sound Issues Could Be Resolved By PS5's New Audio Engine - 19th March 20:00 GMT
Call of Duty has had some issues with the consistency of the audio in their games and it doesn't seem to get much better with each new game.
So how can the Tempest 3D audio engine help? The aim of this new technology which uses something called the Head-related Transfer Function to create sounds.
It does this to try and tailor to how you specifically hear sounds, which means that it could take some time to actually pay off.
PS5's Backwards Compatibility Could Only Support 100 PS4 Games At Launch - 19th March 18:00 GMT
During the 'Road to PS5' stream, which was a deep dive into the PlayStation 5, Mark Cerny's gave us some very ambiguous wording when it came to backwards compatibility.
With the way he left things, it sounded as if only 100 PS4 games would work at launch with the PS5.
Whilst the PlayStation blog states that they're working on the full list of titles.
As of now, it seems around a hundred titles are ready for the PS5, but this number could grow by launch.
All Confirmed Smart Delivery Games - 19th March 15:00 GMT
Wondering what games Smart Delivery will feature? Here's what we know.
Game Stack Day 2 LIVE - 18th March 17:00 GMT
Project XCloud
Jason Ronald, the partner director of program management at Xbox talks about Project XCloud and says "Ultimately, it's really about powering game developers to reach customers all across the world.
Whether they choose to own a console, they choose to play on a PC, or maybe streaming is going to be their primary experience, we want to provide that easy path for developers".
It's really starting to sound like no matter where you are and what kind of gamer you are, you'll have access to Project XCloud!
Xbox Series X Release Date Confirmed?! - 19:25 GMT
The release date of the Xbox Series X was reported to coming on Thanksgiving day - 26th November 2020.
It appears this was simply a mistake, confirmed by Larry Hryb aka Major Nelson on Twitter.
PS5 Announcement LIVE - 17:15 GMT
PS5 put themselves on the map today with an INTENSE tech deep dive - if you want to know what was announced and what it all means you can find out right here.
Mark Cerny opens by saying that PlayStation's core is listening to developers - "game creators matter".
The most requested thing from developers was an SSD.
Find New Dreams - more than just increased CPU and RAM. PlayStation is aiming to do more than just upgrade.
No games are being covered today.
How long does it take to load 1GB of data from a PS4 HDD? 20 seconds roughly. The PS5's SSD is aiming to make it 100 times faster
The Bandwidth target for the SSD is 5.5 GB/s.
Sony settled on an 825GB internal storage due to the games that players are playing and that those who want more can get more externally.
Backwards Compatibility - PlayStation is aiming to get the top 100 games on the PS4 (based on playtime) available on the PS5 for launch.
Changing to a variable frequency allows them to lower the power consumption by 10% without compromising performance.
The aim was to include as many audio sources as possible, include presence and locality while making the audio part of the console not a peripheral.
How PS5's Graphics Can Enhance FIFA 21 Gameplay - 14:15 GMT
The big PS5 announcement goes live TODAY!
Here's how FIFA 21's gameplay can be enhanced thanks to the hardware in the PS5.
Game Stack Live Day 1 LIVE - 17th March 17:00 GMT
Project X Cloud
In a discussion with a group of developers on Project X Cloud, the main focus seemed to be making gaming accessible to countries that don't currently have the resources.
The Coalition: How Gears 5 became the accessibility gold-standard
The developers talk about the steps they took on making Gears 5 accessible for everyone.
From players missing limbs, hard of hearing, blind or have other challenges, Gear of War focuses on their whole community with inclusivity in mind.
These features have become more than an option on a menu and gives us a look at how companies like this could shape the gaming universe using the next-gen consoles.
PS5 System Details Being Revealed TOMORROW - 17th March 12:25 GMT
Tomorrow at 4pm GMT / 5pm CET, PS5 lead system architect Mark Cerny provides a deep dive into PS5's system architecture and how it will shape the future of games.
You can watch it here.
How Will The PS5 And Xbox Series X Improve FIFA 21? - 17th March 11:20 GMT
The PS5 and Xbox Series X will boast some impressive hardware - but how can these features improve FIFA 21?
Xbox Series X Reveal New Controller - 16th March 23:30 GMT
Microsoft revealed a slew of new, interesting details on its next-gen console, the Xbox Series X, from specs, demos, and most importantly, details on the next-gen controller.
The console is still expected to have a 2020 release, which will be bundled with the swanky new controller, which is said to have improved upon the Xbox One controller "in smart, revolutionary ways."
Microsoft outlined the controller's details in an interview with Xbox senior designer Ryan Whitaker.
You can find the Xbox Series X controller details as well as some nice pictures of it here!
Xbox Series X Gameplay - 16th March 12:30 GMT
In a new video uploaded by YouTuber Austin Evans, he shows off the Xbox Series X including all the components involved in the console build, the controller and gameplay from past Xbox One titles.
Xbox Series X Going To Be More Powerful Than PS5? - 15th March 14:00 GMT
From the same NeoGAF forum thread yesterday, which had people decrypting a birds coos into PS5 specs (I know... you couldn't make this stuff up,)
fans began to notice that the bird's riddle after encryption gave significantly lower specs than what the Xbox Series X is boasting.
Does this mean the PS5 is already dead as a dodo? Could lower specs have people on the fence saying bye-bye birdy to the PS5?
Or is all of this ridiculous? Tweet us and let us know your thoughts!
PS5 Specs Leaked In Cryptic Riddle And Suggests It's Not As Powerful As Xbox Series X - 14th March 20:00 GMT
A verified developer on NeoGAF, username o'dium, posted an image of a dove carrying an envelope addressed to PS5 boss Mark Cerney.
The text seems to be a conversation between the pigeon and Cerney, and includes a large number of 'coos', and that's about it.
Forum users have taken the image and gone wild, claiming it reveals the specs for the PS5, with the final consensus agreeing on a machine with an 11.06 teraflop GPU, 52 CUs (compute units) clocked at 1743 MHz.
PS5 Controller - New Patent Suggests Features To Help Blind Gamers - 20:00 GMT
According to a new patent, the new controller will have a detachable touchpad to help blind players. Find out more about it here.
UK Xbox Series X Pre-Order Guide - 16:45 GMT
Looking to pre-order the Xbox Series X in the UK? Check out our extensive guide including the costs, dates, places to buy and what's bundled with it!
PS5 Backwards Compatibility Details - 13th March 11:20 GMT
The PS5 will feature backwards compatibility, but what console generations will be included?
Will the new Sony console feature the PS1, PS2, PS3 AND PS4?
UK PS5 Pre-Order Guide - 12th March 13:45
Looking to pre-order the PS5 in the UK? Check out our extensive guide including the costs, dates, places to buy and what's bundled with it!
Insane PS5 Specs Rumours Resurface - 11th March 14:35 GMT
According to BGR, the PS5 specs may have been leaked and they look insane:
13.3Teraflops RDNA 2 GPU @ 1.7GHZ with 60 CPU
AMD Zen2 8 core @ 3.4 GHZ (Sony is working on boosting to 3.7GHZ)
RAM 16GB GDDR6 + 4GB DDR4
[email protected]/S @ 1TB
Dedicated Ray Tracing and 3D Audio cores
DualShock 5 with haptic feedback, microphone and heart rate monitors.
Full digital backward compatibility with every PlayStation console and a library of thousands of games.
PSAI voice-controlled assistant.
Game Stack Live 2020 - 10th March 11:40 GMT
Game Stack LIVE 2020 appears to be the replacement for the recently postponed Game Developers Conference and where Microsoft will likely detail their next-generation console - the Xbox Series X.
More importantly (arguably) there is a section dedicated to Project xCloud, which is Microsoft's new cloud gaming service.
You can find all of the details on this two-day event right here.
Call of Duty: Warzone On PS5 And Xbox Series X? - 9th March 16:05 GMT
Will the brand new Call of Duty battle royale mode appear on PS5 and Xbox Series X?
How The PS5 And Xbox Series X Will Impact COD 2020 - 8th March 20:00 GMT
COD 2020, who many believe will be a Black Ops reboot, could be the best Call of Duty game in the franchise.
Here are three reasons how the next generation of consoles will massively improve the series.
Xbox UK Price - 7th March 22:00 GMT
How much will the Xbox Series X cost in the UK?
Here's what we expect it to cost and why it will fetch that price tag.
Xbox Series X or PS5? - 7th March 11:35 GMT
It's March and we've had a lot of time to digest the current details about the two consoles in question - but which one should you get?
There's a lot to consider and you need to take into account more than a few aspects.
Here's our Xbox Series X or PS5 buyers guide.
PS5 Beta - 6th March 13:55 GMT
A lot of PlayStation fans won't be able to wait until the holidays to play the PS5 - so how can you playtest the PS5 beta?
Here's how to try the console before release.
Gears 5 Being Enhanced For Xbox Series X - 5th March 12:00 GMT
Gears 5 could be getting enhanced for Xbox Series X AND available via Smart Delivery.
Phil Spencer recently saw Gears 5 with "enhancements" and said that it "looks better than Gears has ever looked."
PS5 UI Concept - 4th March 14:30 GMT
A Reddit user has posted a video of a PS5 UI concept.
Future PS5 Owners Want Improved Web Browser - 3rd March 12:20 GMT
Future PS5 owners want an improved web browser in the next-generation console - but you won't believe why they want it.
Pornhub released a 2019 review and found that PlayStation owners were the most frequent visitors from consoles - 51.5% came from the PlayStation.
We'd hope that users are utilising it for other things such as browsing Reddit or reading this delightful article!
Will Xbox One Accessories Work On Xbox Series X? - 2nd March 20:25 GMT
The simple answer is yes. Most, if not all Xbox One accessories should work on the Xbox Series X.
This was confirmed by Microsoft last year:
"We're going to bring four generations of content to Scarlett, including all the games on the Xbox One, we have the 360 and the original Xbox games, and not only do we want those to run, we want them to run and play better than you've ever seen them on Scarlett. All your accessories are compatible with moving forward as well. If you go and buy an Elite Wireless Controller or Series 2 Controller that will be forward compatible with the Scarlett."
It's unclear, however, if all really means all. For example, will the Kinect work on Xbox Series X? People are still using the device via a USB-A adaptor - it seems that the prototype images we saw last year do infact have two USB-A ports.
It also appears that an IR Blaster is missing, which means accessories like the media remotes will no longer work. The Xbox Series X may use HDMI-CEC controls in place of the IR Blaster for TV controls, but it's unclear if that would require new TV remote accessories for it to work.
Xbox Series X Price - 1st March 20:25 GMT
Techradar predicts that the price of the new Xbox Series X will be around $499 - the original Xbox One cost customers the same amount.
It was considered a big faux pas at the time considering what it offered hardly warranted the price tag.
They're not the only guilty party to overprice their console, Sony's PS3 was priced at $599 in 2006.