Valve has invested in Virtual Reality since the advent of Steam VR, but nothing says dedicated like a whole game from a marquee franchise; Half-Life Alyx.
The name comes from the co-star of Half-Life 2 Alyx Vance, who is involved in one of the longest-lasting cliff hangers in videogame history.
Half-Life is a first-person shooter developed by Valve, published by Sierra Studios for Windows in 1998. It was was Valve's debut product where players assume the role of Gordon Freeman, a scientist who must find his way out of the Black Mesa Research Facility after an experiment with an alien material goes wrong.
Be sure to bookmark this page and check back regularly for updates!
Valve's history with VR has been relatively tame, but the announcement of a "flagship VR title" suggests that the studio will have other games coming out in the medium to accompany Alyx. While this is only a prequel to Half-Life 2, it is a pleasant turn of events for fans looking to jump back into the world of Gordon Freeman.
Valve says the game will focus on Alyx Vance and her father Eli's fight against the Combine, an alien race that has occupied Earth. Past Half-Life games didn't make it entirely clear how the Combine came to enslave humanity following the events of the first game, where they didn't feature at all, so we may get some insight into how things got as bad as they did.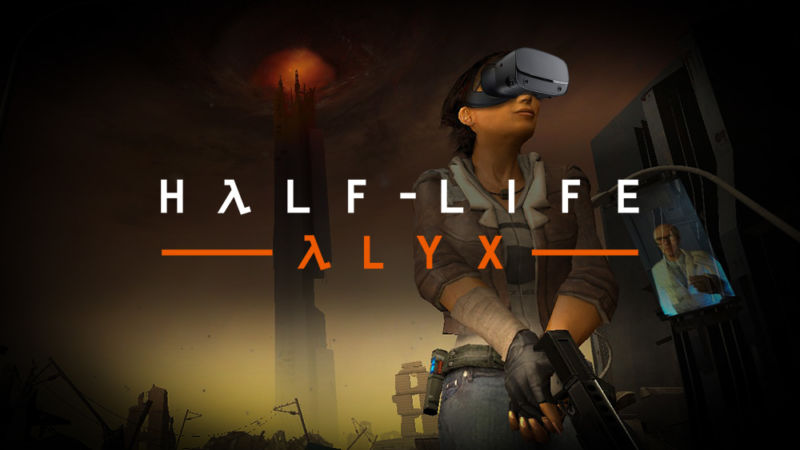 Speaking of, Half-Life has seen a lot of false starts when it has come to creating sequels to one of the most popular FPS titles of all time. While Valve promised a third episode of Half-Life 2: Episode 3, the game was never released despite rumors over the years that the developer would create a third title to one of their game franchises.
Half-Life: Alyx is set to release March 2020.
Valve programmer Robin Walker recently spoke to The Verge confirming that multiplayer is not in the plan for Half-Life: Alyx:
The game is up for pre-order and will cost $59.99.
Half-Life: Alyx has the potential to be the most disrupting title that Valve has released since Counter-Strike: Global Offensive, but we have to wait until Thursday to see what Valve has rolled up their sleeve.
The game will be free to those that own a Valve Index VR headset.
According to Gunpoint creator and former PC Gamer editor Tom Francis, this is the largest team Valve has had working on a single game.
"Half-Life: Alyx is the largest game team we've had yet," Coomer told PC Gamer.
"About a third of the people on the project have worked on previous Half-Life games, some all the way back to the first Half-Life."
The Index itself demands for 8 GB RAM and a GTX 970 at minimum.
However a closer look reveals it won't take a beast of PC to meet the minimum specs:
MINIMUM:
OS: Windows 10
Processor: Core i5-7500 / Ryzen 5 1600
Memory: 12 GB RAM
Graphics: GTX 1060 / RX 580 – 6GB VRAM
CLICK HERE TO READ MORE ABOUT HALF-LIFE: ALYX HARDWARE