A potential first look at the new PlayStation 5 controller may have been revealed through a Sony PlayStation patent filing in Japan, discovered by VideoGameChronicles.
This new patent filing shows a controller that looks very similar to the current DualShock 4 design, but has no light bar at the top and a few fine tuned adjustments.
Recently, Sony announced some new details about the PlayStation 5 controller including its new adaptive triggers and speaker system. Here are some of the details:
New PS5 Controller uses USB Type C
PS5 Controller has Haptic Feedback
Controller has now adaptive triggers
New Speaker system on the controller
Better Battery Life
Heavier than the DUALSHOCK 4, but will be lighter than a Xbox One controller
Another image from forum ResetEra compares the new patent filing to the PlayStation 4 controller.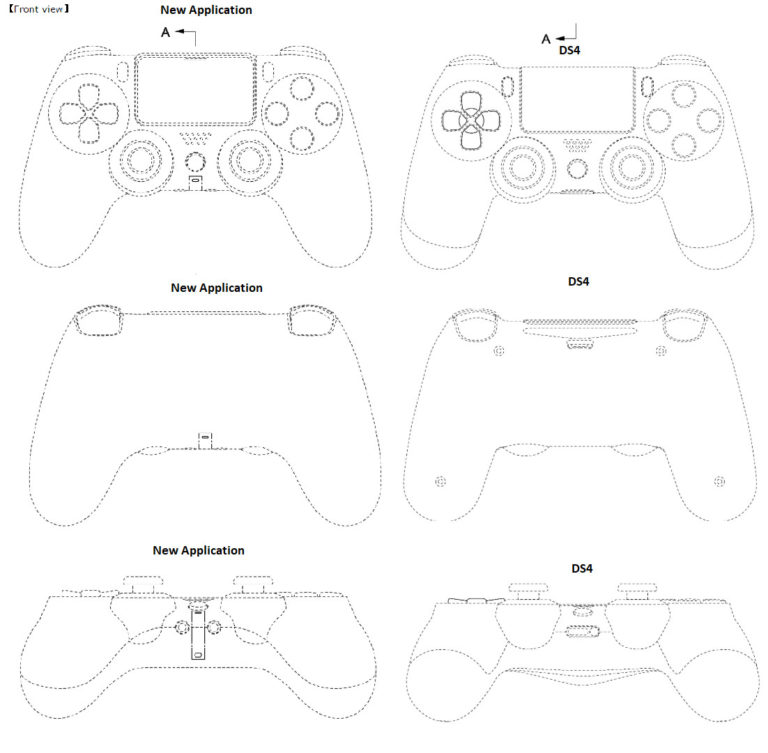 With the new console releasing in the 2020 Holidays, more details will no doubt be revealed in the coming months.