With the next big event for both the Pro League and the Challenger Division taking place in August, we'll be seeing all of the action on Modern Warfare's Season 5.
Plenty of rumours, transfers, announcements and stories will unfold as we wrap up the end of the year and we'll be covering it all here!
Be sure to bookmark this page and check back regularly for the latest CDL news!
Sibilants Returns To Atlanta FaZe - 30th July
Sibilants have seemingly returned to Atlanta FaZe Academy with Jimbo, JurNii, GRVTY and Venom.
It's unclear what has happened to PaulEhx - according to @INTELCallofDuty, rosters were meant to lock 4 days ago.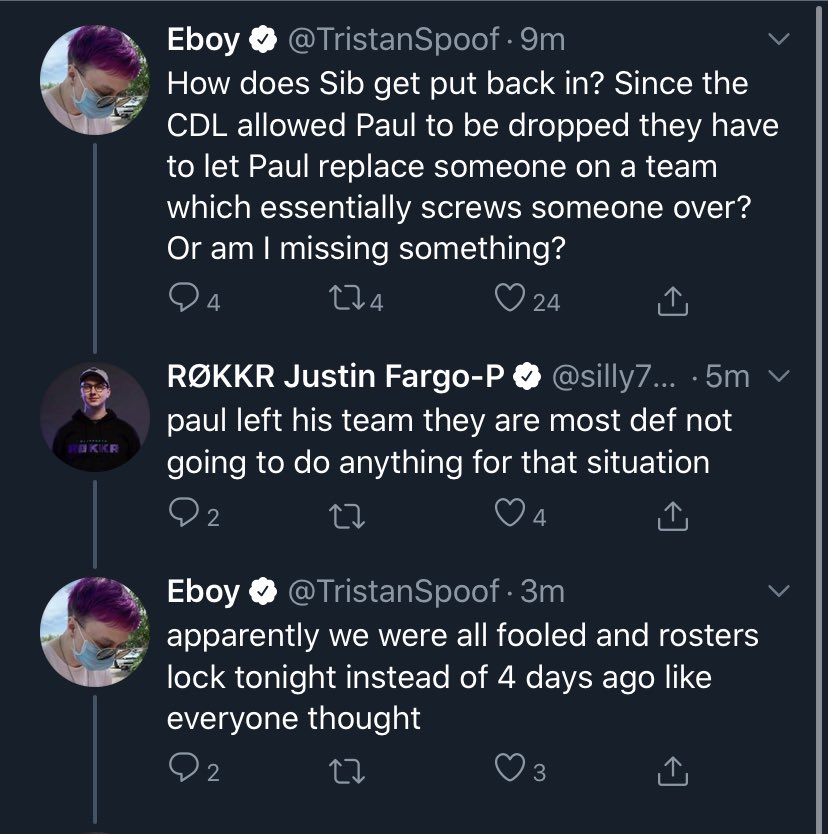 Here are the latest transfers for the CDL:
28th July

Exceed: Minnesota RØKKR (substitute) → Minnesota RØKKR
GodRx: Minnesota RØKKR → Minnesota RØKKR (substitute)

22nd July

ACHES: LA Guerillas → F/A

10th July

Censor: New York Subliner → Triumph (loan)
Alexx: Minnesota RØKKR (substitute) → Minnesota RØKKR
Exceed: Minnesota RØKKR → Minnesota RØKKR (substitute)
MettalZ: Toronto Ultra → Toronto Ultra (substitute)
Classic: Toronto Ultra (substitute) → Toronto Ultra
Dashy: OpTic Gaming LA → OpTic Gaming LA (substitute)
Hollow: UYU → OpTic Gaming LA
Drazah: UYU → OpTic Gaming LA

6th July

Chino: OpTic Gaming LA → OpTic Gaming LA (substitute)