The rumours surrounding GTA 6 have hit a new level and the latest news confirms that a new Grand Theft Auto is in development.
It has been almost 7 years since the last GTA game released and players are struggling to wait much longer.
After such a long time, we've heard that the GTA 6 story has been finished - hopefully meaning it won't be long before we see the game launch.
The GTA 6 Map is subject to the biggest speculation as we could head back to Vice City.
So when will GTA 6 release? Here's what we know.
Be sure to watch our wide variety of Mobile content here!
You can check out the latest information by clicking the links below:
Latest News
GTA 6 NOT Coming In 2020 - 21st May
Karl Slatoff confirmed that Take-Two expects to release a total of 93 new titles in the next five years.
This may sound like great news, but for GTA fans, it may be bad news.
Take-Two stated that "larger titles" are set to launch after Mar 2021 which means the '2020' release date is off the table.
"We have an array of titles that we will begin to launch in fiscal 2022, which we expect to drive sequential growth that year. Our Company remains superbly positioned – creatively, operationally and financially – to capitalize on the many positive trends in our industry, and to deliver continued growth and returns for our shareholders over the long-term."
NBA All-Star Isaiah Thomas Wants A GTA 6 Release Date - 18th May
We've had to wait almost 7 years for even a shred of information on the next Grand Theft Auto, and still with no official news, fans are getting restless.
One player sick of waiting is none other than NBA all-star Isaiah Thomas.
Thomas posted his frustrations on Twitter.
"Why does the time between each GTA take so damn long!! Be dope if they dropped GTA6 now."
GTA Online Players Are Breaking Into Franklin's House - 16th May
Some very sneaky players have found a way to get into Franklin's house!
It can be seen here, one player managed to scale a wall and use the kickback from their weapon to fall through the roof of protagonist Franklin's house.
We're not really sure what you can do once in the building, but the fact you can get in there is pretty cool itself.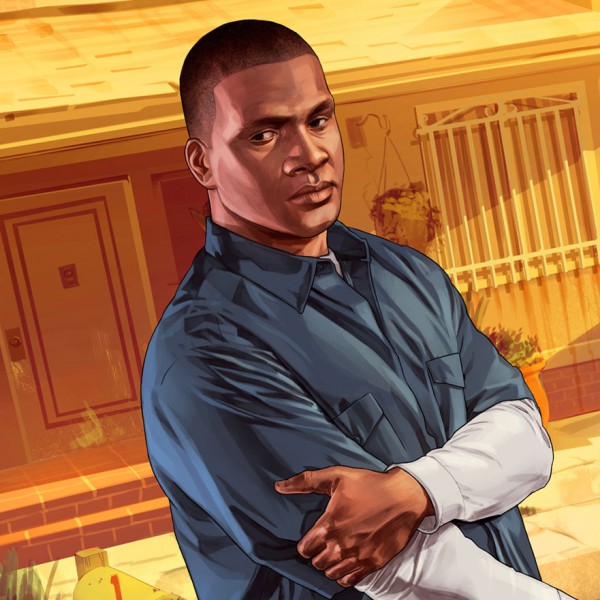 GTA 5 Available For Free On Epic Games Store - 15th May
GTA 5 is now available for FREE on the Epic Games Store and players can download it now to keep forever.
Will Grand Theft Auto 6 Have Multiple Endings? - 11th May
Multiple endings are nothing new in the Grand Theft Auto franchise. Will GTA 6 follow the suit of 4 and 5 or will it try something completely original? We take a look at the options here.
Fans Seem To Think GTA 6 Will Be Revealed On May 12 - 8th May
Geoff Keighley is hosting his own online gaming showcase in the absense of E3, he mentioned a 'surprise reveal' and fans are certain it's GTA 6.
"May 12, 12pm ET/9am PT, join Geoff Keighley for a surprise game reveal."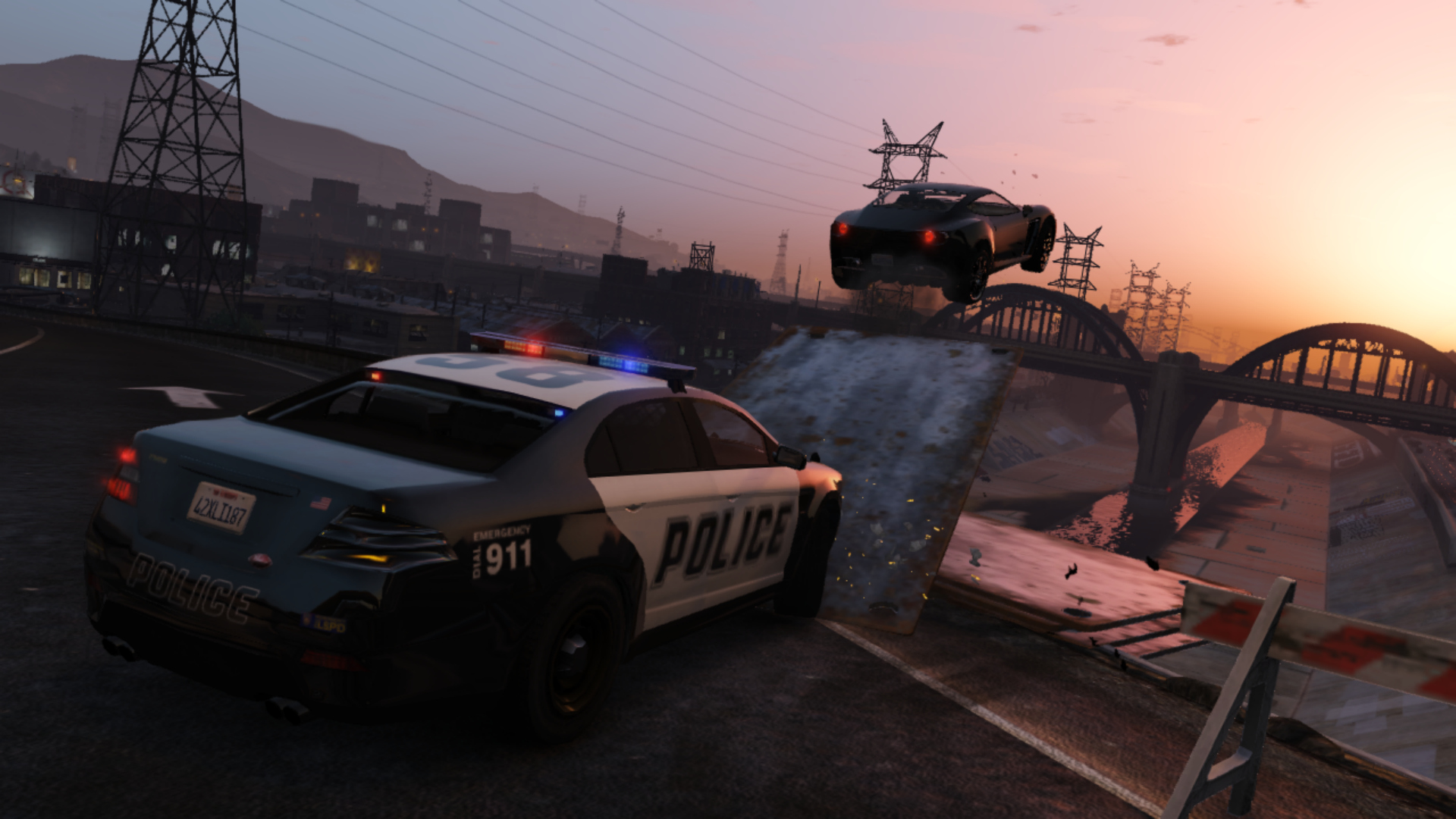 Map Size and Location - 4th May
According to another leak, Vice City won't be the only Florida location we'll be heading to.
The leaker also stated that the map in the next GTA "is set to be the size of GTA V & RDR2 combined."
The game will supposedly take players on a short trip to another country, also at some point in the campaign, players will head to somewhere in Central America.
Main Characters Revealed And San Andreas Style Map - 1st May
Reported by The Sun, GTA 6's characters have been revealed and the map will have a San Andreas style.
An alleged former employee has revealed the names of main characters:
"They include a driver called Walther Wallace, a man named Thomas Branigan with a smuggling plane called "the Raven" and a drug dealer named Marcus Burke," reports The Sun.
The "former employee" also claimed, in their Reddit post, that the map will mirror that of San Andreas.
GTA Online Update - 30th April
A new online update has gone live in GTA Online - check out what's new here.
GTA 6 Has Been In Development Since 2014! - 27th April
GTA 6 has reportedly been in development since 2014 - just a year after GTA 5 released!
In a now-deleted Reddit post, Chris Liberty revealed via livestream that the next Grand Theft Auto game has been in pre-production since 2014.
GTA 6 Story Finished? - 25th April
According to Liberty93, the story for GTA 6 was completed before Dan Houser left. often the script is the first thing to be finalised in a Rockstar game.
Is GTA 6 In Development? - 16th April
A new report, conducted by Kotaku, diving into behind the scenes of Rockstar has emerged and reveals that a new GTA game is in "early development".
New Vice City Teaser Image? - 8th April
A new Vice City teaser image has surfaced on Reddit potentially hinting at the setting for the new game. Although many believe it is a popular GTA 6 mode for GTA 5.
New GTA 6 Graphics Tease GTA 6 or Bully 2 - 28th February
Rockstar Games have been busy adding new graphics to their website.
Earlier this week, a new image was implemented into the menu bar on the Rockstar website - this depicts an Android hugging the Rockstar logo with an ice bucket containing champagne.
As well as another one with the text "Killing dreams. Murdering hope. Fighting the righteous. Bullying the weak"
When Will GTA 6 Release?
A job advert, which was posted on recruitment website Monster, states that Rockstar Leeds are looking for an "Environment Artist".
If this job listing hints to what we think it does, we could see GTA 6 released as early as November 2020 - but we doubt that'll happen.
The listing also reads "Join our team to create next-generation worlds". Naturally, one would have to assume they are talking about Sony's PS5 and Xbox Series X.
The job spec requires that those who apply will be responsible for "creating and texturing environment assets for the biggest and best open-world environment in the industry".
Rockstar Leeds have been well known for their supporting work on the GTA PlayStation Portable titles such as Grand Theft Auto: Liberty City Stories, Vice City Stories and Chinatown Wards.
They have also assisted Rockstar North with the development of GTA 5. It wouldn't be unreasonable to assume this role will work directly with the development of GTA 6, given the studio's history.
But according to BGR, a new GTA game may not release until 2021. This is further cemented by industry expert and former Rockstar employee, Darion Lowenstein, who suggested the earliest we would see the game is 2021 as well as Investment advice firm Intrepid Capital Funds.
GTA 6 Development
Recently, we received information that a new GTA game is in "early development". This contradicts a lot of what has been rumoured due to the
GTA 6 has reportedly been in development since 2012 but wasn't in the production line until the middle of 2015 - developed under the codename, PROJECT AMERICAS.
Thanks to a recent TaxWatch UK report, a job listing was posted for a potential GTA 6 role at Rockstar Leeds, suggesting that it won't be long before Rockstar's official announcement.
Additionally, fans of the game who played the new Diamond Heist mode in GTA 5 delved deep into the rabbit hole and may have found more clues as to when GTA 6 will be released as well as a possible Vice City-esque setting.
No official word has been released, but leaks have suggested its impending announcement as we continue to speculate what will be included.
Dan Houser's departure from the studio earlier this year will have no doubt hampered the development of GTA 6. He had written for Red Dead Redemption, Bully and Max Payne 3. He was also a significant part of the writing team on Red Dead Redemption 2.
Map
Another leak emerged from the GTAForums, where once again the notion of working across Vice City and Liberty City came up; focusing heavily on drug smuggling and Cartels across multiple time periods.
The locations that the game is rumoured to be set in are:
Liberty City (Limited Area)
Vice City (Main City)
Rio de Neve, South America (Rio de Janeiro, Main City)
The Republic of Castellano, South America (Mix of Bolivia and Colombia, Main City)
Minor Cities
People's Republic of del Castro, Central America (Fictional Central American island based on Panama and Cuba, Island)
Mexico (Mexico, Limited Area)
Prologue: 1978
Main Story: 1980s
Epilogue: Present Day
GTA Online is also mentioned where players can join other story modes as a member of their crew and is set in the 1980s
Recent action on Grand Theft Auto Online has stirred a hornet's nest of speculation
As caught on Reddit, the latest teaser for GTA Online's next update has prominently highlighted South America.
As it's the only such region to get the treatment, expectations are that we may very well be headed to the criminal underbelly of Columbia for the next instalment!
This sounds plausible as around Christmas time Rockstar employees, as well as YouTubers, were gifted badges that could indicate the location of the next GTA game - including Jamaica and Colombia.
Off the back of the recent "early development" rumours, GTA 6 is potentially going to feature a medium-sized map and expanded over time.
Missions
It's likely more missions will feature in GTA 6 than any other game previous - here are the missions we want to see return:
The Paleto Score
Minor Turbulence
Friend Request
The Big Score
The Third Way
Read More: GTA 6 Release: Missions That NEED To Make A Return In Grand Theft Auto 6
Features
GTA 6 will no doubt bring plenty of new features and although we've yet to hear much in the rumours, we've made a list of the features we want to see return:
A huge map
Multiple storylines
Heist selection
Plenty of planes
Car customisation
Multiplayer
Wildlife
Side missions
Lots of weapons
Role playing mod
Read More: GTA 6 Release: Features We Want To See Return In Grand Theft Auto 6 - Location, Weapons, Multiplayer, Cars And More
Characters
In a very angry fashion, the former voice actor for GTA: San Andreas character 'CJ' has confirmed he will not return for the next game.
This doesn't necessarily mean that CJ won't appear in some way in GTA 6 - but it's looking unlikely as a result.
So the question is - will we see the return of Franklin, Michael and Trevor? It's not out of the possibility as they are still alive in the canon ending of GTA 5.
Alternatively, rumours and speculation of a female character taking up the leading role has started to catch on.
Read More: Will Franklin, Trevor And Michael Be In GTA 6?
GTA 6 is no doubt going to be a HUGE game and there are plenty of real-life people we would like to see make a cameo appearance including Dwayne "The Rock" Johnson, Lady Gaga, Donald Trump and more.
Cover Art
While we're still yet to get any official artwork or cover for the game, here's a selection of the best ones fans have created so far.
Cheats
The GTA franchise is known for its amazing cheats - but which ones will likely return?
Here are the cheats we want to see return:
Lower wanted level
Drunk mode
Bang bang
Spawn buzzard attack helicopter
Slow motion
Read More: GTA 6 Release: Cheats That Should Be Included In Grand Theft Auto 6
Cars
So what cars will arrive in the new GTA game? Although we don't know this, here is a list of cars we want to see return:
The Adder
The Caddy
The Cheetah
The Police Buffalo
Rhino Tank
Read More: GTA 6: Cars We NEED To See Return In Grand Theft Auto 6
Guns And Weapons
Weapons tend to make a reoccuring appearance in GTA - here are some of the weapons we want to see return in GTA 6:
AP Pistol
Heavy Sniper
Mini Gun
Read More: GTA 6: Weapons That NEED To Return In Grand Theft Auto 6
Soundtrack
A new Rockstar project has been teased for the Summer of 2020, many predicting to be GTA 6, thanks to the American hip hop group City Morgue.
City Morgue teased on their Instagram story that they will be collaborating with Rockstar Games on an unnamed project in the Summer of 2020.
Mini-Games
Mini-games are a great way to pass the time in GTA - so what ones do we want to see return in GTA 6?
Hunting
Base Jumping
Racing
Read More: GTA 6 Missions: Mini-Games That Need To Return In Grand Theft Auto 6
PS5 And Xbox Series X
Could GTA 6 make its debut on the PS5 and Xbox Series X?
It would be an interesting development to go from hearing nothing to having a date set in stone so soon with very little being revealed about the next generation of consoles; we need to be open-minded that the term "next-generation" could be an expression and not necessarily hint at the new console line-up.
GTA 5 was primarily released on Xbox 360 and PlayStation 3, before being re-released on Xbox One and PlayStation 4 a year later - would we see something similar occur?
One thing is for certain, the Nintendo Switch is unlikely to receive the next GTA game.